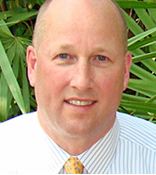 Our goal is not only limited to providing cutting-edge strategic planning software, but also to advance the discussion on all things strategy related, whether on methodology, tools, or trends.
Atlanta, GA (PRWEB) January 04, 2012
In an effort to aid organizations with improving their strategic planning efforts, strategicplanningMD today announced the availability of the first five white papers in what will be an ongoing series of thought-provoking strategy publications provided to executives at no cost. These free white papers supplement the free webinars the organization conducts on a weekly basis in support of its strategic planning software.
"Our goal is not only limited to providing cutting-edge strategic planning software, but also to advance the discussion on all things strategy related, whether on methodology, tools, or trends," said strategicplanningMD founder and Chief Executive Officer Scott Regan. "First through our webinar series, and now through our development of thought-provoking white papers, we are fulfilling our mission of driving excellence through innovation and performance."
The newly released white papers are:
8001: An Overview on Strategic Planning
Strategic planning is not rocket science. If you implement a best-practice methodology, and then apply critical planning components to your methodology, it's hard to go wrong. Part of staying on course is understanding strategic planning terms, and incorporating key definitions into your planning system.
8002: Red Ocean Strategic Planning
Red ocean strategic planning is a blueprint for organizations that compete in aggressive markets, with the market often declining or experiencing stagnant growth. Because of the number of significant competitors in the market, there is more supply than demand, and organizations have to find ways to increase quality or service while also reducing costs.
8003: Mission Statements: A How-To
Don't underestimate the importance of your organization's mission statement. It is a vital aspect of strategic planning. When strategic plans fail, a common reason is that the plan was created without the mission statement in mind. Don't make that same mistake; map your planning process to your mission statement.
8004: The Skinny on KBPs and KPIs
So what's with all these terms? Core competencies? Key business processes? Key performance indicators? Are they really the link between strategy and quality? And are they really that important? The short answer is yes. If you want to elevate and accelerate organizational performance, then you need to know how all of this fits together.
8005: Potential Strategic Plan Objectives
To help you get started building your strategic plan, we have compiled six dozen of the most common objectives inhealthcare today. By no means is this an exhaustive list, but it will provide your team with some powerful brain food to jumpstart your program.
Each of the white papers are available for download at strategicplanningMD.com, where visitors can also register for a webinar or request a demo of the company's software.
About strategicplanningMD
Serving more than 70 clients in 23 states, including the University of Florida Health System, strategicplanningMD is a healthcare business intelligence company that drives excellence through innovation and performance. Through its suite of web-based software applications and healthcare consulting services, the company helps executives respond to the significant pressures being put on the healthcare industry. strategicplanningMD's solutions enhance strategic planning and quality management processes, including visioning, analytics, plan development, quality metrics, key performance indicators, scorecards and quality improvement tracking. Its core product, StrategyPlanner, is a revolutionary application that combines a suite of business intelligence tools with best-of-breed software methodology.
###