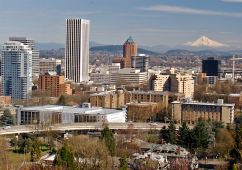 This merger will allow us to expand our reach in the Pacific Northwest and we are please to allign with an organization that prides itself on exceptional service and personal relationships.
Portland, OR (PRWEB) January 05, 2012
James Watson, CEO of Northwest Computer Support and Jeff Chase, CEO of DP Northwest, announced today the merger between the two companies is complete. This merger will allow the two companies to expand their reach in the Pacific Northwest. Northwest Computer Support is proud to merge with an organization that prides itself on service and personal relationships. "Relationships have always been the basis of Northwest Computer Supports success, this continued commitment will ensure all our customers will not see a change in the level of service to which they have become accustomed," said Mr. Watson.
Solutions and Services:
Customers of DP Northwest will see no changes in their current services but will be able to benefit from the advantage of a larger consulting and service team to assist them.
History
Northwest Computer Support originated in the Portland area in 1977. After demand increased in the area for computer services, a Seattle location was opened in 1980. In 1990, the Seattle branch was sold. Current owners, James and Lesleigh Watson purchased the Seattle location in 2005 and purchased the Portland branch in 2008.
DP Northwest has been in operation since 1991 providing dedicated services to the small-medium size businesses in the Portland/Vancouver area. DP Northwest prides itself on building relationships with their customers and brings to the merge a skilled team of network engineers.
###