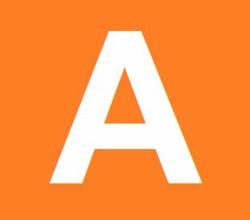 Discover what is most popular all over the Internet in just one place!
(PRWEB) January 06, 2012
Alltopics.com has now become the one-stop shopping center for every new trailer, press release, cast list and behind-the-scenes article that comes under the fascinating topic of movies. Whether the reader is a true film buff, a fledgling director/producer/actor or just frequents the local Cineplex, Movies.alltopics.com has all the inside information.
Movies.alltopics.com goes global.
Alltopics movies section, like the other terrific news sections on the website, has articles and new releases taken from all over the web and all over the world. It's all gathered and rated by popularity. The website takes articles and popular blogs from such social networks as Facebook, Twitter and GooglePlus, and puts the movie-oriented ones out there for its readers to get easy and free access. It's all in one location, one click of the mouse.
Browsing beyond the limits.
As soon as one browses Alltopics for movie news, the reader is amazed at what one may find: If someone wants to see the new Hobbit or Dark Knight Rising trailer, they can easily find it on Alltopics. If some wonder how the new Mission Impossible stacks up, Alltopics has the reviews. If one wants to know what HBO cancelled, and renewed, it can be checked it out at Alltopics, along with articles on all the new DVD/Blu-ray releases. It's a goldmine of media entertainment information; this website has got it all.
Movies.alltopics.com becomes the provider of the most popular and highest rated media pieces out there, from all over the globe and with every kind of movie genre, topic and idea covered. The popular articles will be rated and liked by thousands, before anyone else sets eyes on it—that's guaranteed. When it comes to movies, Alltopics covers all the great hits.
It is now official: Alltopics.com is a composite news and information website that offers the best news in movies and entertainment, all garnered from the newest and most popular postings on Facebook, Twitter, and GooglePlus. Alltopics.com has media coverage and complete article listings that no one can afford to be without before they go out on their next trip to the movies.
# # #