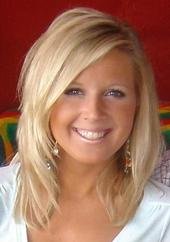 "The common denominator in all [the companies and assets we list for sale] is they are deals that need to happen fast."
Chicago, IL (PRWEB) January 05, 2012
DailyDAC, LLC is pleased to announce that co-founder Kristen Weber was recently featured in an article on http://www.buyoutsnews.com, the sister website of Reuters Media's Buyouts Magazine. The article first ran on December 12th.
The article, "Need To Meet: Kristen Weber, DailyDAC LLC," describes how she launched "Deal Acquisition Central" after stints in the financial advisory services group at the audit firm Deloitte & Touche and the restructuring practice of the law firm Kirkland & Ellis, after her work at those firms persuaded her that many companies fail to attract the prices they deserve simply because they are below the radar of dealmakers whom they might appeal to.
According to Weber, and as quoted in the article, "[t]hese are deals you cannot find with technology. They're not on a Bloomberg terminal. Reuters is not writing about them." "We're trying to make this lower middle market more efficient."
While there are deal aggregation sites, DailyDAC distinguishes itself from such sites as AxialMarket and PE-Nexus by focusing on smaller companies that need to do a deal fairly quickly. DailyDAC deals are typically small-cap, typically $2 million to $25 million in deal size.
According to the Weber, as quoted in the article, DailyDAC "locates it deals, typically 50 new ones a week, by working with the network of contacts ..., by scouring bankruptcy court documents and through proprietary search techniques that she would not discuss.
A good percentage of the deals involve an element of financial distress, including companies in bankruptcy, receivership, assignment, and those subject to Article 9 sales. Another common theme is the company that must be sold by an owner for personal reasons, such as death, divorce, or disability. "Most listings remain online only a few weeks," she said. "The common denominator in all our deals is they are deals that need to happen fast."
More About DailyDAC:
DailyDAC- Deal Acquisition Central- searches for investment opportunities for buyers of financially distressed companies, buyers of excess assets, and investors searching for superior returns by investing in or lending to companies that have urgent capital needs. For more information, go to http://www.dailydac.com and opt-in to receive DailyDAC's free weekly electronic newsletter.
DailyDAC- Dealmakers' Analysis & Commentary- is also The Web-based Accredited-investor Learning-center. Its mission is to educate people who meet the legal definition of "accredited investor" because their net worth is more than $1 million or they regularly make more than $200,000 per year but who do not presently take advantage of that status to invest in private equity funds, hedge funds, venture capital funds, and private placements.
# # #