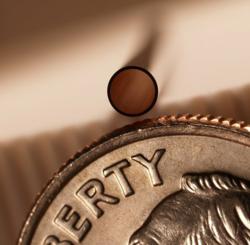 "We are very pleased to have secured the services of Jeff Allegrati to continue to service the existing customers of CMTi, as well as new customers, as we transition the business unit into American Durafilm® and support new top line sales growth."
Holliston, MA (PRWEB) January 05, 2012
American Durafilm® is excited to announce the acquisition of the manufacturing assets of Concentric MicroTubing Inc. (CMTi) located in Cornelius, North Carolina. This strategic acquisition will enable American Durafilm® to add both large and small diameter seamless polyimide tubing and custom assemblies to its existing product offerings of high performance coatings and films including; Teflon®, Xylan®, Dykor®, Halar®, Emralon®, Everlube®, Tefzel®, Kapton®, and PEEK®.
All R&D and manufacturing activities will continue uninterrupted in the existing North Carolina facility under the direction of Jeff Allegrati.
According to Mark Varney, Vice President of the Coatings Division of American Durafilm®, "We are very pleased to have secured the services of Jeff Allegrati to continue to service the existing customers of CMTi, as well as new customers, as we transition the business unit into American Durafilm® and support new top line sales growth."
American Durafilm® Co., Inc. has more than 60 years of experience applying high performance coatings and fabricating high performance films. In addition to seamless polyimide tubing in ID sizes ranging from 0.005" up to 6", the new Tubing Division will provide laser machining, cut to length, necking, flaring, tipping, thermoplastic jackets, reflow and subassembly services capabilities, Discrete coatings with polyimide on stainless steel, nitinol and other cylindrical metallic tubes and components. Contract subassembly work can be performed onsite in the ISO 7/Class10000 clean room facility.
American Durafilm® also recently became the only national stocking distributor of Honeywell industrial barrier films. The film thicknesses range from 2 mil to 4 mil and .6 mil to .9 mil. The film is stocked in rolls, and can be cut to length based on customer requirements. American Durafilm® can also fabricate the barrier film according to customer specifications including processes for thermoforming, heat sealing, and die cutting. For more information on barrier film specifications visit Honeywell PCTFE Barrier Films
American Durafilm® Company was founded in 1950 as one of the three original Licensed Industrial Applicators of TEFLON® brand coatings. Over half a century later, the company remains a leading supplier of DuPont™ ultra high performance films, including KAPTON®, TEFLON®, and TEFZEL®. The company is as well known for its responsive service as for its high quality products, having received numerous awards from commercial and government customers for on-time performance. For more information, please visit their website at americandurafilm.com .
# # #