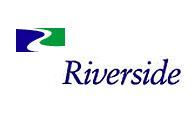 "We're thrilled to be building up this platform with valuable and differentiated services," said Riverside Principal Alan Peyrat.
(PRWEB) January 04, 2012
The Riverside Company has acquired TradeOne Marketing, an Austin, Texas-based provider of marketing services that help companies design, manage and administer channel marketing programs. TradeOne will join Riverside platform Centiv Services, a company dedicated to building designing and executing localized marketing campaigns.
TradeOne provides its technology-enabled services to large companies in a variety of industries, creating programs that include various incentive programs, rebate plans, and loyalty programs. The company specializes in cooperative advertising, which involves ads or marketing collateral used by channel partners including agents, franchisees and dealers advertising on behalf of TradeOne's corporate clients.
"The combination of TradeOne and Centiv considerably strengthens each company's market position in the marketing services and print fulfillment segments," said Riverside Managing Partner Loren Schlachet. "The company is now a premier provider that can offer comprehensive marketing solutions to meet the needs of any client seeking channel marketing programs and the tools required to maximize the effectiveness of those programs."
Centiv's expertise lies in helping large brands tailor advertising and marketing for local and regional needs using a variety of mediums like in-store point-of-purchase advertising and promotional materials, print ads, sales collateral, coupons, and direct mail. Centiv also has a broad suite of cross-media campaign management capabilities.
Centiv already enjoys a broad and loyal customer base thanks to its outstanding offerings. The addition of TradeOne brings a deep set of capabilities in addition to some blue-chip customers. The combined companies present a compelling value and diverse set of service offerings for customers. This transaction should benefit all involved.
"We're thrilled to be building up this platform with valuable and differentiated services," said Riverside Principal Alan Peyrat. "TradeOne brings a lot to the table and will be an important part of Centiv's future as the company grows its footprint, customer base and service offerings."
Working with Schlachet and Peyrat on the transaction for Riverside were Brad Resnick, Senior Associate; Grady McConnell, Associate; and MaryAnne McLaren, Riverside Micro-Cap Fund Finance Director.
Deerpath Capital provided financing for the transaction, Jones Day was Riverside's legal counsel, and Deloitte & Touche advised Riverside on financial due diligence. Gulfstar Group represented the sellers of TradeOne on the deal.
The Riverside Company (http://www.riversidecompany.com or http://www.riversideeurope.com)
The Riverside Company is a global private equity firm focused on acquiring growing enterprises valued at up to $200 million (€200 million in Europe). The firm partners with strong management teams and enhances its investments through acquisitions and organic growth. Since its founding in 1988, Riverside has invested in more than 275 transactions with a total enterprise value of approximately $7.3 billion/€5.7 billion. The firm's portfolio in North America, Europe and the Asia Pacific region includes more than 75 companies with roughly 14,000 employees. Riverside completes acquisitions smoothly thanks to $3.4 billion/€2.5 billion in assets under management, more than 200 professionals in 20 offices, and longstanding relationships with partner lenders.
# # #