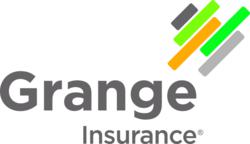 Policyholders should speak with their insurance agent to discuss broadening their coverage to include losses such as breakage, as well as increasing coverage limits for valuable gifts," said John Ammendola, president of personal lines for Grange Insurance
Columbus, OH (PRWEB) January 05, 2012
For those who made the "nice list" last year and received an extra special gift for the holidays, like diamonds, furs, watches, or fine art, to name a few, it is important to insure the item in the case of unforeseen situations that may cause damage.
Homeowner's policyholders, including those with condo or renter's insurance, who received gifts during this past holiday season, are automatically covered for losses such as fire, vandalism and wind, with some limitations. For those without homeowner's insurance or with limitations to their policies, however, Grange Insurance, a Columbus-based insurance company, offers advice on how to make sure the most valuable gifts will be protected in the new year.
1. Review your homeowner's policy for coverage limitations.
For those who are currently covered under a homeowner's insurance policy, their gift will automatically be covered by the policy for losses such as fire, vandalism or wind damage; however, there may be situations in which the homeowner's policy does not extend coverage to an expensive gift received during the holidays.
"Items such as jewelry, watches, coins, hand tools and guns have coverage limitations for certain types of losses, including theft," said John Ammendola, president of personal lines for Grange Insurance. "Additionally, accidental breakage of any item is typically not included in a homeowner's policy. Policyholders should speak with their insurance agent to discuss broadening their coverage to include losses such as breakage, as well as increasing coverage limits for valuable gifts."
2. Get a stand-alone insurance policy for valuable gifts.
"If you do not have a homeowner, condo or renter's policy, consider investing in one," said Ammendola. "You can also purchase a stand-alone inland marine policy to cover any valuable gift you received last year."
There may be value limitations for items including jewelry, furs, fine art, musical instruments, coins, guns, cameras and silverware. "Often these limits are not an issue as the majority of gifts purchased fall below the value limitation, which can range from $5,000 to $100,000 depending on your state," said Ammendola.
3. Ask the gift-giver for a receipt or bill of sale.
In order to insure a gift, the recipient should retain the proper information, including a receipt or bill of sale, and a detailed description of the gift. An appraisal may be required.
"If you were given a gift of substantial value, such as expensive jewelry, consult with your independent insurance agent regarding coverage," said Ammendola. "Your agent will need to know exactly what the gift was, as well as its monetary value, in order to provide proper coverage."
Any person who received a gift with substantial value should consult with their independent insurance agent to discuss possible coverage options and limitations. For more information about which gifts may be covered under a homeowner's policy, visit http://www.GrangeInsurance.com and click "Home."
About Grange
Grange Insurance, with $2 billion in assets and $1.3 billion in annual revenue, is an insurance provider based in Columbus, Ohio. Through its network of independent agents, Grange offers auto, home, life and business insurance protection. Established in 1935, the company and its affiliates serve policyholders in Georgia, Illinois, Indiana, Iowa, Kentucky, Michigan, Minnesota, Ohio, Pennsylvania, South Carolina, Tennessee, Virginia and Wisconsin. For more information, visit http://www.grangeinsurance.com.
# # #