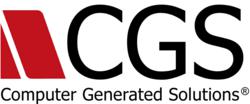 New York, NY (PRWEB) January 04, 2012
Computer Generated Solutions (CGS), a leading global provider of technology solutions, today announced that it has acquired Prego S.A., a specialized value add contact center headquartered in Santiago, Chile, from Sigma S.A., a subsidiary of Inversiones Siemel S.A.
Founded in 2000, Prego S.A. is one of the foremost call centers in Latin America. The company, a leading business processes and information technology outsourcing provider, is known for its outstanding customer service and expertise in call center services for companies in the retail, telecommunications, finance and healthcare verticals, among others.
This purchase is aligned with CGS' strategy to provide tailored solutions and highly personalized services to its multinational customers. CGS will add significant capacity to serve the growing Spanish speaking market in the United States and grow their existing business in Latin America and Europe.
"Today, there are over 400 million Spanish speakers globally; 29 million US residents speak Spanish at home. This represents an enormous market that our customers have asked us to serve," said Philip Friedman, President and CEO of CGS. "Our investment in Chile will allow our clients to gain a competitive edge in these markets and receive consistent high quality support around the globe."
CGS has appointed Nicolas Kokaly, an experienced contact center professional, to lead Prego in this new and exciting chapter.
For more information about Prego S.A. please visit http://www.pregost.cl.
About CGS
For more than twenty-eight years, CGS has enabled global enterprises, regional companies and government agencies to drive breakthrough performance through technology. Headquartered in New York City, CGS employs over 4,000 professionals in 20 offices in North America, Latin America, Europe and Asia. With global delivery capabilities, expertise across leading platforms and deep experience in multiple industries, CGS has become the IT partner of choice for thousands of organizations worldwide. CGS delivers a wide array of proprietary and third-party business applications, technology, business services and business process outsourcing solutions, including customer care, technical support and corporate learning & training. For more information please visit http://www.cgsinc.com.
Contact:
Cecilia Panozzo
CGS, VP Global Marketing
marketing(at)cgsinc(dot)com
###