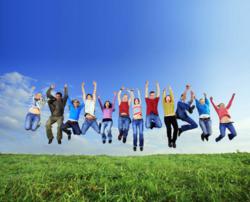 Contact Centres in Ireland can now benefit from cutting edge employee motivation, reward and recognition practices
London, UK (PRWEB UK) 11 January 2012
Following the successful launch of Motiv8 Solutions only 4 months ago, the cutting edge contact centre employee motivation and recognition business has followed its expansion into Poland and Czech markets with a deal to start trading in Ireland.
"Ireland is a logical market for us to expand into," says Steve Clucas, Chairman. "A number of our existing clients have Irish operations and ultimately we want to be able to work with our clients regardless of geography. With our offering that means we need a local presence and this deal works well for both parties."
Michael Lynam, Director of Sortis Ltd (Motiv8 Solutions Ireland) goes onto explain, "My business partner & I saw the product demonstrated at the Call Centre & Contact Management Expo in London late last year and we completely understood where these guys were coming from. We have spent many years in sales and customer service both in Ireland and the UK and we understand that keeping employees motivated, especially those involved in servicing your customers, is a critical success factor of any business wanting to grow".
"We are delighted to have secured the trust and support of the Motiv8 team in London and look forward to helping companies with contact centres in Ireland to improve the motivation, engagement & discretional effort of their employees."
# # #