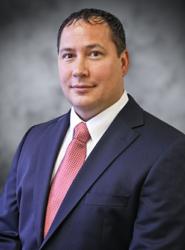 We've been able to recruit and retain some of the highest caliber RPO managers and recruiters in the industry giving us the resources to quickly recruit only the best talent.
Ft. Lauderdale, FL (PRWEB) January 05, 2012
GLC Associates, a GLC Group company, announced today the launch of their new Recruitment Process Outsourcing (RPO) service solution. This program provides companies with a high quality, results-oriented, cost-effective hiring solution that is flexible enough to adjust to our uncertain economic climate. "We have incorporated over a decade of best practice service solutions into one of the nation's leading RPO programs," said Lorin Cone, GLC Group's President and CEO. "Because of this, we've been able to recruit and retain some of the highest caliber recruiters in the industry, giving us the resources to quickly recruit only the best talent," he continued.
GLC'S RPO services offers end-to-end solutions that incorporate the most critical elements of the candidate hiring process, including: developing talent acquisition strategies, requisition management, candidate pool development, sourcing, screening and assessments, internal candidate administration, third-party agency management, interview management, selection, reference and background checking, offer administration, employment agreement administration, on-boarding, and the overall management of all processes and their interconnections with the client.
GLC also makes a strong business case for their RPO solutions. It is comprised of three main arguments: cost savings, efficiency and quality of results. By utilizing GLC Associate's innovative, highly scalable RPO solutions, companies will not only recruit top talent quicker, but they can also significantly lower costs.
"With the uncertain economy and the challenges of today's job market, many organizations have limited or even dismantled their internal recruitment departments in favor of RPOs to help quickly reduce costs and dramatically improve their overall recruitment process," said Tracy Qamou, Vice President of GLC's RPO Solutions and a leading authority on RPO solutions. "As a matter of fact, current economic conditions may make for the argument that there may be no better time to outsource your recruitment needs," she continued.
Christine Collins, GLC Associates Vice President of Business Development adds, "GLC's highly scalable, cost-effective hiring solutions allow companies to recruit top talent quickly. In today's complicated job market, the demand for a steady stream of qualified talent is essential, add to that having the flexibility to weather the current economic storm makes GLC's strategic RPO solutions, a very smart business solution."
GLC Associates' complete line of RPO services delivers quantifiable end-to-end solutions that are backed by a dedicated team of skilled recruiters. GLC's Senior Recruiter, Kelly Benefield, an experienced RPO recruiters said, "When it comes to sourcing the best talent, we take a 'farmer' and 'hunter' approach to our RPO business. We understand that if a company follows the just-in-time 'hunter' approach only, they will not be very efficient or effective. By building a solid foundation of best-in-class talent and cultivating these relationships over time, we end up with a strong pool of highly qualified candidates ready at a moment's notice", she continues. Once again, this argument makes for a strong business case that an outside partner who is more likely to employ "Best Practices" will provide better results. So, by staying true to this philosophy, GLC has been able to offer their clients a timely and steady flow of qualified talent.
About GLC Group
GLC Group is a full-service talent resource offering innovative, flexible and aggressive solutions for leading Fortune 100 and 500 corporation's recruitment needs. GLC has a nationwide presence with locations in Atlanta, GA, Austin, TX, Boston, MA, Charleston, SC, Dallas/Fort Worth, TX, Fort Lauderdale, FL, Los Angeles, CA, New York, NY, Norfolk, VA, Syracuse, NY and St. Louis, MO. Unlike most other companies in the industry, GLC provides a "mix and match" flexibility approach – whether it's temporary, permanent, RPO or BPO – through a single point of contact, providing the resources of the entire team within the GLC Group. When it comes to finding and providing the right talent at the right time, GLC sets the standards and delivers the results. They don't just hire to fill a job description, they learn a company's corporate culture and then seek talent that ultimately will grow with that company. For over a decade, GLC has earned the reputation as one of the nation's premier providers of recruitment services. They are a company of top performers offering unmatched expertise and a proven track record in providing both contingent workforce talent through their subsidiary GLC On-The-Go and Permanent Placement, Recruitment Process Outsourcing (RPO) and Business Process Outsourcing (BPO) services through GLC Associates.
The team at GLC Group follows a simple approach to understanding their client's needs…they listen. They work hard as their partner, offering innovative recruiting techniques, providing updates on the latest employment trends and delivering the personal guidance needed to effectively manage all staffing needs while helping their clients achieve financial and operational goals.
GLC'S customized contingent and RPO solutions include:

Strategic Human Resource Planning
Enhanced Employee Branding
Increased Hire Quality
Innovative Screening Process
Unmatched Recruiting and Hiring Methods
Employee Onboarding
Multi-pronged Sourcing Strategies
GLC is revolutionizing the way companies view talent outsourcing. They pride themselves on the solid relationships they have built with both their clients and candidates, providing unmatched service to each. To learn more, please visit http://glcgroup.com.
###