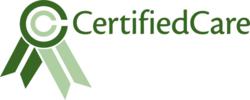 The exploding numbers in the elderly population and the increased difficulties in caring for them means that the demand for caregivers is expected and needed to increase.
Cleveland, Ohio (PRWEB) January 05, 2012
The fastest growing segment of our population is the 85 and older group. By 2030 the number of people aged 65+ is expected to rise by 101% bringing their numbers to 72.1 million. In contrast, the number of family members available to provide care for this large population is expected to increase by only 25%. Approximately two million caregivers are needed now and at least that many more will be needed in the next twenty years.
The impressive increase in life expectancy (which was just 49 at the turn of the 20th century according to a 2006 CRS Report for Congress) brings a new onset of challenges. As we age, conditions for chronic illnesses worsen making care providing more difficult and stressful. In 2002, more than one quarter (26.6%) of the adult population provided care for a chronically ill, disabled or aged family member or friend. This translates to more than 50 million people involved in caregiving.
"At home caregiving is becoming increasingly more difficult for family members," says Dr. Cathleen Carr, Founder and Executive Director of CertifiedCare. "With lack of training and expertise, it can even be dangerous. The exploding numbers in the elderly population and the increased difficulties in caring for them means that the demand for caregivers is expected and needed to increase."
There are several trends that are emerging due to this massive growth in the elderly population:
1) The population of Centenarians is growing significantly for the first time in history to well past 100+ years old – Consequently, the amount of years needed for caregiving is growing. In most cases, the care provider themselves are in or approaching the senior demographic. Some of them cannot handle the stress of taking care of an older family member or friend.
2) Due to chronic disease, the elderly have the highest population of disabled persons requiring long-term care – Most elder seniors have at least three chronic health conditions. Implications of this include: a growing need for pensions and retirement income to cover a much longer period of life; a rise in health care costs even if disability rates somewhat decline; and intergenerational relationships taking on an added dimension as the number of grandparents and great-grandparents increase and remain alive for longer periods of time.
3) A change in family structure – As people live longer and have fewer children, family structures are transformed leaving future generations with fewer, if any, siblings. As a result, people will have less familial care and support as they age.
All of these trends point toward a demand for competent, certified caregivers. With an increase in life expectancy and the complications that accompany it, certified caregivers will quickly become the standard of care. "At CertifiedCare, we support and uphold the principals and mission of the United States Public Health Service, the Administration on Aging and the Older Americans Act," says Dr. Cathleen Carr. "By educating and training the general population, in all matters related to At Home Eldercare provision, we hope to make caregiver education, training and certification the norm and make elder caregiving safer for caregivers and our elderly loved ones."
CertifiedCare Responds to Emerging Trends Pointing Toward a Demand for Competent Certified Caregivers is part one of a three-part series of topics covered by CertifiedCare.
About CertifiedCare
CertifiedCare offers family caregivers and Personal Care Workers certification in the area of elder caregiving in "at home" and assisted living institutional environments. CertifiedCare created the first online curriculum and training program for assisted living companions that incorporate law, business, and alternative therapies, while complying with the American Medical Association (AMA) Guidelines for elder caregiving. CertifiedCare has worked with over 1,000 caregivers from all over the United States and abroad.
CertifiedCare offers three caregiver certification programs for both family caregivers and professional Personal Care Workers: Basic Caregiving, Advanced Caregiving and Alzheimer's-Dementia Specialist Certification programs. For more information on CertifiedCare and their programs, visit http://www.certifiedcare.org.
About Dr. Cathleen Carr
Dr. Cathleen Carr is the founder and executive director of CertifiedCare. She is a nationally recognized Eldercare Specialist in the areas of wills, trusts, probate, elder law and holistic health and wellness.
Dr. Carr is a published author on various topics including eldercare, natural health and green living. She is a contributing author to: Examiner.com, Radientlife, Suite101.com, Alternative Health Review, National Diet Institute, BestNaturalHealthDirectory.com, Natural Medicine Ink (editor) and eHealthScience. She also is an herbalist and naturopathic practitioner, where she specializes in therapeutic herbalism and restorative vibrational therapies.
# # #