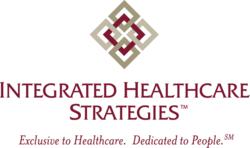 Kansas City, MO (PRWEB) January 04, 2012
Integrated Healthcare Strategies, a national consulting firm dedicated exclusively to healthcare and focused on improving the operations of healthcare organizations, today announced a change in the leadership of its executive search division, MSA Executive Search.
Jane Groves, who has served as the Executive Vice President and Practice Leader of MSA Executive Search for over 20 years, has elected to transition management of the search practice to new leadership with the purpose of focusing her energies exclusively on consulting. Ms. Groves will remain with the firm as Executive Vice President and Senior Advisor, conducting senior-level searches for clients. Ms. Groves will also provide coaching and development support to search practice consultants, and will continue to provide leadership within the firm.
"We are delighted that Jane is remaining with the firm in this capacity," said Bob Erra, President of Integrated Healthcare Strategies. "Jane has always promoted the highest standards of professionalism and ethics in retained executive search and deserves praise for her many accomplishments over the years. She started the Executive Search practice within our firm more than 20 years ago, and has been instrumental in every aspect of its development, growth, and outstanding reputation in the marketplace."
Integrated Healthcare Strategies is pleased to announce that Pam Sime has been selected as the new Practice Leader for the MSA Executive Search practice. Ms. Sime has been with the firm for several years as Senior Vice President, and brings over 25 years of creative and successful senior leadership experience in areas including executive search; HR organization design; employee relations and engagement; and succession planning.
"Pam is ideal to take over this role given her extensive background and experience in executive search, human resources consulting, and healthcare executive leadership," said Bob Erra, President of Integrated Healthcare Strategies. "Pam brings extensive healthcare contacts throughout the country, and a dynamic, high-energy approach to her work. She has a strong vision for the practice going forward, building on the legacy Jane created."
Ms. Sime is a renowned speaker and advisor to healthcare organizations world-wide. Ms. Sime has taught at the university level in the areas of recruitment, human resources, compensation, benefits, and performance evaluation. Ms. Sime's background as a Vice President of Human Resources in for-profit, not-for-profit, and government hospitals and healthcare systems, as well as both domestic and international Senior Consultancy positions within the healthcare industry, make her a qualified industry expert with hands-on experience.
"Pam is well suited for this leadership position given her background, experience, and vision," said Jane Groves. "I am looking forward to working closely with her as the new practice leader, and am excited about my transition to a role where I can focus all my time and attention on clients and the consulting work I so enjoy."
To contact Pam Sime or Jane Groves or to learn more about MSA Executive Search or Integrated Healthcare Strategies, please see more information online at http://www.ihstrategies.com.
About Integrated Healthcare Strategies
Integrated Healthcare Strategies provides healthcare organizations with direct access to a comprehensive array of healthcare-specific services, delivered by professionals from the industry who understand the rigors of running a healthcare organization – from the lunchroom to the Board Room. Its client list is a "who's who" of healthcare organizations including over 1,200 major healthcare providers, 1,800 hospitals and 700 independent and affiliated medical groups. Integrated Healthcare Strategies specializes in the areas of physician strategy and compensation, employee compensation, executive compensation, human resource solutions, labor relations, leadership transition planning, executive search, compensation and employee engagement surveys, performance management, board governance solutions, and M&A transition issues.
MSA Executive Search provides a comprehensive search process - from an in-depth analysis of the organization, to assistance with developing and negotiating the employment offer. Every candidate analysis includes personal interviews using behavioral techniques; in-depth Executive Assessments; thorough background checks; and individual discussions with cited references. We place leaders at all levels - CEOs, CMOs, Vice Presidents, Physician Practice Leaders, Senior Services, and director and manager level positions. Additional assistance includes leadership assessment, team assessment, executive on-boarding, and recruiting support. We specialize in both executive searches and director level and manager positions.
For additional information, contact Julie McCauley at 800-327-9335 or at julie(dot)mccauley(at)IHStrategies(dot)com. Visit Integrated Healthcare Strategies online at http://www.IHStrategies.com, or view our blog at http://ihstrategiesblog.com.
# # #