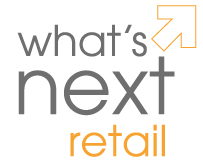 What's Next Retail offers a great, scalable forum to share ideas and discuss technology as a key driver to solve many of retail's biggest challenges moving forward," Michael Griffiths, Global Industry Director for Retail & Distribution, Microsoft
Atlanta, GA (PRWEB) January 04, 2012
Members of The Retail Industry Partner Community (RIPC), a network of Microsoft Dynamics partners, today announced that it has launched a content-rich site focused on retail industry thought leadership called What's Next Retail. Leading subject matter experts from the partner industry community and Microsoft will regularly contribute fresh ideas, strategies, and best practices across a wide variety of topics facing retailers today.
The RIPC is comprised of leading companies that sell Microsoft Dynamics software or develop solutions that add value to Microsoft Dynamics software for retailers. It is comprised of partner advisors that assist Microsoft vertical and industry resources in delivering a complete solution to the market. The contributors to WhatsNextRetail.com have specific domain expertise in the challenges facing retailers around the world. Many of the contributors have spent their careers either leading retail organizations or providing technology solutions to them.
The thought leaders will address critical topics facing retailers such as mobile commerce, cross-channel integration, social media adoption and integration, human capital management (HCM), compliance, customer-centricity, loyalty programs, and technology infrastructure.
The thought leaders are:
•Eric Baez, Advisory Solutions Consultant; Randy Davidson, Senior Solutions Architect, Tectura
•Jeff Marker, Senior Vice President of Multi-Channel Retail; Lindsay Carpen, Consulting Director, Junction Solutions
•John Orr, Chief Strategy Officer, Dayforce
•Sam Reynolds, Vice President, Postec
•Will Roche, Retail Industry Market Development Director, Microsoft
•David Weiner, CEO; Steve Cohen, Senior Retail Consultant, Cole Systems
What's Next Retail features a community of some of the sharpest minds in the retail space who will share insights, strategies, and ideas about how to maximize technology investment and business strategy to help retailers grow revenue and profits. What's Next Retail was created for retail leaders who are looking for these insights and best practices to take their companies higher.
"We think there is great value in this strong group of experienced professionals from our channel sharing their insights on the issues and concerns facing retailers today," said Michael Griffiths, Global Industry Director for Retail & Distribution, Microsoft. "What's Next Retail offers a great, scalable forum to share ideas and discuss technology as a key driver to solve many of retail's biggest challenges moving forward."
Many of the thought leaders on the What's Next Retail site will be attending the National Retail Federation (NRF) 101st Annual Convention and EXPO in New York on January 15-18, 2012 and will be available for interviews. Microsoft is a platinum sponsor of the event and will boast a very large presence including two BIG !deas sessions featuring DAVIDsTEA, Mattress Firm, Morgan Stanley analyst Kimberly Greenberger and Microsoft Global Retail Product Director Michael Griffiths.
To schedule an interview, please contact Fred Diamond at fdiamond(at)diamondstrategicmarketing(dot)com.
About What's Next Retail
What's Next Retail is a thought leadership and content site providing insight, advice and guidance from business leaders with vast experience working with retailers and technology. What's Next Retail experts address tough retail issues such as m-commerce, multi-channel integration, social media, and human capital management. Please visit http://www.whatsnextretail.com.
###