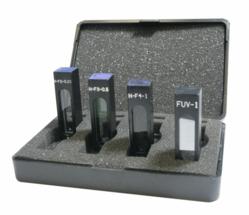 Farmingdale, NY (PRWEB) January 04, 2012
Certified NIST Calibration Service added to the growing line of services provided by NSG Precision Cells. In the growing world of spectrophotometer calibration, NSG is proud to be the world leader in manufacturing the highest grade spectophotometer calibration standards available on the market today. Since NSG's calibration kits never need replacing, they offer a service for customers with old kits that want to keep using the old calibration methods.
Founded in 1958, NSG Precision Cells is a well-established company that offers quality standards to fit the needs of today's laboratories. Their labs are fully equipped to the National Institute of Standards and Technology (NIST) for traceable calibrations with a team that has a wealth of knowledge and expertise. Additionally, NSG Precision Cells is ISO9002 certified for quality in manufacturing and services that is only authorized to a handful of companies worldwide.
NSG Precision Cells goal is to deliver products that not only meet requirements but exceed NIST standards. Taking pride in keeping quality products at paramount criteria, NSG assures that all recalibrated equipment has been thoroughly inspected for excellence and reliability.
NSG Precision Cells is one of the most experienced and knowledgeable companies on the market who is highly skilled in recalibrating equipment to meet calibration standards. Furthermore, not only are the products assured for quality but they are at competitive prices. In addition, NSG Precision Cells guarantees full support even after acquisition.
Some of the many benefits of NSG Precision Cells certified recalibration service include the following:

Exceeds NIST calibration standards
No minimum order quantities
Full optimum customer service and support
High-speed turnaround time that is expedient
World leading services that surpass expectations
Cost effective prices for both small and large quantities
NSG Precision Cells takes pride in knowing that they are recognized as a leader in the silica industry for its pioneering technology, accrued abilities and outstanding features. Not only do they cater to the needs of a company but they offer economical prices without compromising quality.
Some of their worldwide company services include:
Recording all recalibration data
Full inspection and recalibration
Recalibration equipment is highly accurate and consistent
Packing and shipping the recalibrated standards to businesses
Conducting recalibration with the utilization of high-tech equipment
Cleaning spills if needed and double checking under a microscope for possible damage
Inspecting the standards under a microscope to safeguard against cracks, scratches and/or spills
Knowing the importance of deadlines and efficiency, NSG Precision Cells warrants a very fast turnaround time to help businesses meet today's demands. Not only is their recalibration service prompt but the NIST calibration is of the utmost quality. In fact, with NSG Precision Cells a business can be secure in knowing that calibration standards have been met. Furthermore, the NSG customer service and support team is extremely knowledgeable and can answer most any questions or concerns.
At NSG Precision Cells, quality and affordable prices are at its finest. Recognized as a worldwide leader in the spectrophotometer calibration and silica industry, NSG handles every service with supreme excellence. Moreover, NSG works with large OEM companies as well as small business regardless if there is 1 piece or 1,000 that needs NIST calibration.
At NSG Precision Cells, excellence and affordable prices are at its finest. Without a doubt, NSG's NIST certified recalibration service offers a thorough quality control system that delivers quality recalibration that goes above and beyond standards. Through progressive technology and over 40 years of expertise, NSG supplies outstanding quality, low prices and excellent service.
###