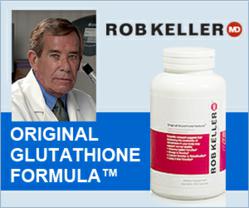 "I promised Dr Keller long ago that I would keep his vision alive."
- Bill L. Andersen
Plantation, Florida (PRWEB) January 09, 2012
Vitimmune, Inc.: d/b/a RobKellerMD.com (the Company) is pleased to announce the completed launch of its web presence: http://www.RobKellerMD.com and the appointment of industry veteran Bill L. Andersen to the position of Company President. The full launch of our web presence, with an integrated affiliate marketing program is the initial step in our campaign to make all of the nutritional technologies developed by Dr. Robert H. Keller available to the world. Dr. Keller was a world renowned immunologist who devoted his career to the study of immunology and the treatment of people with immune system challenges related to inflammation. After many years of research, and the treatment of thousands of patients, it became quite clear to Dr. Keller that all disease, including aging and those diseases associated with aging, result in a compromised and unbalanced immune system. Dr. Keller's nutritional technologies are specifically designed to rebuild and rebalance the immune system so that it will operate at full efficiency.
The Company is also pleased to announce our decision to appoint Mr. Bill L. Andersen to the position of President. Mr. Andersen will be responsible for the development of both US and international markets for the full line of nutritional technologies developed by Dr. Keller. In addition, Mr. Andersen will be assisting the Company in identifying and engaging additional marketing and scientific talent to further the Company's growth strategy. Mr. Andersen has held senior leadership positions in the health care, network marketing and medical insurance industries. His extensive experience in launching products and building companies, both in the U.S. and abroad, will be very valuable in the months and years to come.
"I promised Dr Keller long ago that I would keep his vision alive. Previously I was only aware of the availability of his Glutathione technology, but now am privileged to play an important role in the introduction of all of his formulations to the world. I welcome this opportunity to assist in building the Company as we make Dr. Keller's nutritional technologies available to a much larger group of individuals with compromised immune systems," said Mr. Andersen.
"Dr. Keller developed nutritional technologies designed to enhance and balance the immune system. The success of Dr. Keller's Glutathione technology has been and continues to be exceptional, and we are confident that his other formulations will also result in an improved quality of life to those who use them," stated David Kirchenbaum, founder and Co-CEO of the Company.
Vitimmune, Inc.: d/b/a RobKellerMD.com markets high quality dietary supplements that contain the nutritional technologies developed by acclaimed immunologist Dr. RH Keller.
# # #