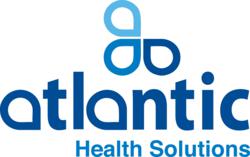 A number of new media technologies and applications have been launched to improve patient care and knowledge of the health care industry
Tampa, Florida (PRWEB) January 04, 2012
As an experienced marketing, management and medical billing and collections agency, Atlantic Health Solutions has seen many changes over the years and has adapted to the alterations made to the health care industry to improve practice volume, revenue and functionality. With increased reimbursement cuts, the commoditization and conglomeration of radiology facilities, they have taken extra steps to prepare for the New Year.
With the rise of ACOs and the pressures to lower health care costs it seems that the number of independent practices will dissipate, more hospital-owned practices will surface, increased volume will be minimal, teleradiology will eliminate the in-office radiologist, increased national competition between practices that were previously unrelated and a desperate attempt to control practice costs. Unique marketing techniques and a flawless billing, coding and credentialing process, in addition to the acceptance of pricing transparency in this very price sensitive market are the tickets to overcoming the changes.
Radiologists and physicians are taking the appropriate precautions, evolving in order to survive these changes, but it is important that patients are aware of what these changes mean for them as well. Atlantic Health Solutions' new blog post discusses in detail what some of these projected changes could mean for patients and what steps they can take to save on medical expenses while still receiving the care that they deserve. A number of new media technologies and applications have also recently been launched in order to improve patient care and their knowledge of the health care industry. Websites like iTriage, Brighter, Simplee, SaveOnMedical, OneMedical and Saturing are all revolutionizing health care from a patient stand-point.
# # #