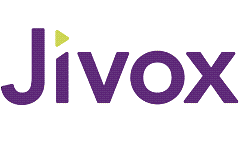 San Mateo, Calif (PRWEB) January 04, 2012
Jivox, today unveiled data showing that interactive video ads that ran on Christmas Day resulted in engagement rates that were six times that of Cyber Monday, which is typically the highest online spend day of the year according to comScore. This coincides with the growth in online shopping Christmas Day sales, which IBM found jumped 16.4 percent on Christmas Day over last year.
"This past holiday season we saw online consumers delaying shopping to the very last minute and retailers becoming more aggressive, with typical post-Christmas sales promotions running online on Christmas Eve — providing consumers with the opportunity to get ahead on sales and snap up bargains from the comfort of their couch," said Diaz Nesamoney, CEO of Jivox. "For those of us in digital marketing this has resulted in higher online ad spend as brands increasingly look to engage consumers online. Also, this has implications for brand marketers who will need to plan accordingly to the evolving holiday season commerce cycle."
Jivox analyzed ten of the largest holiday season interactive video ad campaigns using BrandGage, which collects user engagement data in real-time from interactive video ads and determines user intent. The data showed that due to interactive video advertising consumers increasingly moved from awareness to purchase consideration during the holiday season. Jivox interactive video ads provide all of the relevant information a shopper needs about the product, where to purchase it, any special offers and the ability to listen in on social conversations about the product. On average, between Thanksgiving and New Year, 8.6 percent of consumers who viewed an interactive video ad considered a purchase. This is three times the typical average for interactive video ad engagement and more than ten times the average performance of a standard banner ad click-through rate (CTR).
The data below highlights engagement rates of the ten leading brand campaigns between Thanksgiving and New Year, 2011. It also provides broader insights into online shopping behavior during this holiday season.

The overall engagement rate averaged 1.37 percent in the weeks leading up to Cyber Monday
The first spike in engagement rates began Cyber Monday at 1.6 percent and climbed to 6.73 percent by Wednesday
Engagement rates reached an average of 10 percent Christmas week and peaked at 15.9 percent on the day before Christmas eve
On Christmas Day average engagement with an ad was 7.87 percent
Engagement is defined by BrandGage as deliberate interactions with the ad e.g., expand to view details, click on "Learn More," or "Download a Coupon." For more information on BrandGage measurement and analytics click here.
About Jivox
Jivox is the leading multi-screen interactive video advertising technology company. The Jivox platform enables brand advertisers, digital agencies and publishers to deliver highly engaging video ads powered by interactive and social sharing features. Using Jivox creative tools, interactive video ads can be easily authored and delivered instream, in-banner and on mobile devices and tablets. Jivox technology eliminates typical challenges associated with delivering video ads across multiple screens and connected devices, such as HTML5/Flash, operating systems, browsers, video encoding, form factor and other issues. Jivox also provides sophisticated campaign performance tracking, brand awareness and purchase intent analytics for advertisers via BrandGage -- its proprietary real-time analytics platform. The Jivox platform is used by several hundred media companies and agencies including AdBrite, Bloomberg, Weather Underground, Sun Times Media, InteractiveOne, Starcom, OMD, FUOR Digital, GroupM and Lee Enterprises. For examples of Jivox ads see: http://www.jivox.com/demoads.
###