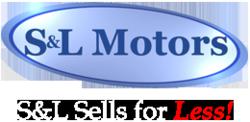 Green Bay, Wisconsin (PRWEB) January 06, 2012
S&L Motors, a Chrysler dealer in Green Bay, would like to announce that Chrysler Group LLC recently announced a 37 percent sales increase over last December's figures with a total of 138,019 vehicles sold in the U.S. for the month. It is the best sales month Chrysler Group has had as a whole since May 2008.
To round out the year, Chrysler Group has sold right around 1.37 million vehicles, posting a 26 percent yearly increase over 2010, which is also the largest percentage sales gain of any of the other full-line manufacturer. December also brought on the 21st-consecutive month of sales increases of over 20 percent, over the year prior.
Reid Bigland, President & CEO for the Dodge Brand and also Head of U.S. Sales, stated that, "Chrysler Group finished a year of growth on a strong note with our December retail sales soaring 45 percent to our highest dealer retail sales in four years. Looking back, we were the fastest-growing automaker in the country, increasing our market share 1.3 percentage points during 2011."
S&L Motors is a Chrysler dealer in Green Bay, Wisconsin which offers all Chrysler Group makes and used vehicles in Green Bay. Their dealership also features a service center at their location.
###