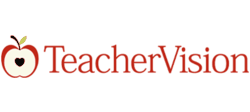 We developed this online resource – jam-packed with instructional materials – to support the thousands of dedicated K-12 teachers in classrooms around the country
Boston, Mass. (PRWEB) January 10, 2012
Time-strapped teachers will find engaging and unique lesson plans, worksheets and crafts for the New Year with today's launch of the 2012 Educators' Calendar on TeacherVision.com. Designed to meet the needs of all educators, the teacher calendar is available online, as a printable PDF, or as a free widget for featuring on a blog or Facebook page. The 2012 Educators' Calendar features a noteworthy daily event that teachers can use to spark student research, engage interest or stimulate creativity. Each event links to different activities that are relevant to the particular day, week or month.
"Over the past seven years, teachers of all grades and subjects have come to rely on TeacherVision's Educators' Calendar as a great reference and organizational tool," said Jess M. Brallier, publisher, TeacherVision. "We developed this online resource – jam-packed with instructional materials – to support the thousands of dedicated K-12 teachers in classrooms around the country."
The calendar's teacher resources can be used to develop an in-depth unit for studying events such as Black History Month (February) or National Poetry Month (April). The calendar also features celebrations such as Children's Book Week (May 7-13) and Constitution Week (September 17-23).
The 2012 Educators' Calendar includes activities highlighting the birthdays of famous current and historical figures, including political leaders such as George Washington (February 22), our country's first president, and retired Supreme Court Justice Sandra Day O'Connor (March 26). Creative individuals, such as children's book author and illustrator Eric Carle (June 25) and acclaimed artist Pablo Picasso (October 25) are also featured.
The 2012 monthly calendar for teachers is one example of the many quality resources and classroom tools that are regularly added to TeacherVision. To receive updates on the site, special offers and new resources, educators can sign up for TeacherVision's free teacher newsletters, "Great Stuff for Teachers" and "Special Offers for Teachers."
Teachers can also visit TeacherVision on Facebook (http://www.facebook.com/TeacherVision), Twitter (http://www.twitter.com/TeacherVision) and Google+ to find more great ideas for integrating current and historical events into teaching and learning throughout the year.
About TeacherVision
TeacherVision is the Internet's most popular teacher site for trusted online tools, lesson plans, printables, classroom management resources and skill-building exercises that help teachers save time and make learning fun. TeacherVision.com is dedicated to supporting children's learning in school and in life.
TeacherVision is part of Pearson, the education, services and technology company. Pearson's other primary operations include the Financial Times Group and the Penguin Group.
###