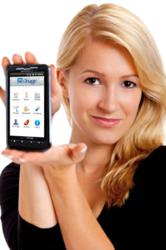 As more and more consumers rely on their smartphones to find information, iTriage allows us to connect with patients in Brevard County when they have an immediate healthcare need
Denver, CO and Rockledge, FL (PRWEB) January 05, 2012
Wuesthoff Health System officials today announced that they are reaching out to patients in the growing mobile market through a partnership with iTriage® - a healthcare application that lets users quickly and easily look up medical symptoms and find the closest healthcare providers from any location. According to the latest Nielsen survey, 40% of mobile users in the U.S. own a smartphone and more consumers than ever before are turning to their mobile devices to access healthcare information, at home and on the road.
To access iTriage, consumers can download the free application from the app stores for their iPhone® or Android® mobile devices or access it through any Internet-enabled device at http://www.iTriageHealth.com.
Launching the iTriage application allows Wuesthoff to instantly connect with residents and visitors in Brevard County when they need healthcare information. iTriage lets users do the following:

Learn about possible causes and treatment options
Obtain medication information for treatment of a specific condition
Alert both Wuesthoff Medical Centers in Rockledge and Melbourne of an impending arrival through the pre-registration feature, streamlining the intake process
Find specific facility information including services, specialties, physician details, hours of operation and turn-by-turn directions using GPS capabilities
"Our partnership with iTriage reinforces our commitment to providing the members of our community with the resources and technology to make informed decisions when illnesses and injuries occur," said Wuesthoff spokesperson Jay Faherty. "As more and more consumers rely on their smartphones to find information, iTriage allows us to connect with patients in Brevard County when they have an immediate healthcare need."
About Wuesthoff Health System
Wuesthoff Health System is a regional integrated health care system which includes 298-bed Wuesthoff Medical Center – Rockledge; 115-bed Wuesthoff Medical Center – Melbourne; Wuesthoff Progressive Care Center, a 114-bed skilled nursing facility; Towne Square, an 89-unit assisted living facility; and other health-related services such as home care, inpatient and outpatient hospice, Wal-Mart retail clinics, diagnostic centers, home medical equipment stores and a statewide medical reference library. For more information, visit http://wuesthoff.com.
About iTriage, LLC
Headquartered in Denver, CO and co-founded by two emergency medicine physicians, iTriage offers a unique Symptom-to-Provider™ pathway that empowers patients to make better healthcare decisions. iTriage helps people answer the two most common medical questions: "What condition could I have?" and "Where should I go for treatment?" Millions of consumers around the globe have downloaded iTriage on their mobile devices and thousands of healthcare providers use iTriage to reach and communicate critical facility and service information to patients. For more information, please visit http://www.iTriageHealth.com.
###