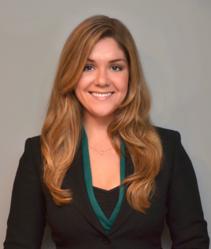 "Abigail's experience in manufacturing, her industrial design experience, combined with her marketing and business development skills, makes her a perfect fit for working with our customer base of medical and technology companies,"
Sutton, MA (PRWEB) January 10, 2012
Interstate Specialty Products is pleased to announce the hiring of Abigail Nesbitt to the position of Business Development Manager. In this role Ms. Nesbitt will be responsible for increasing business opportunities with Interstate Specialty Products' existing customers, and developing opportunities with new companies in the medical, life sciences, industrial, and technology sectors.
Ms. Nesbitt brings to Interstate Specialty Products experience in strategic account management, needs assessment, and marketing. She holds a BFA degree in industrial design from Rochester Institute of Technology, and possesses extensive product development knowledge. "Abigail's experience in manufacturing, her industrial design experience, combined with her marketing and business development skills, makes her a perfect fit for working with our customer base of medical and technology companies," said Interstate President, John Savickas. "We are excited to have Abigail join our customer centric team here at Interstate."
Abigail previously worked for Arrk Product Development Group, a global leader in rapid product development, as Northeast Business Development Manager where she was responsible for developing client relationships with designers, engineers, and industrial architects from automotive, medical, and aerospace companies.
Interstate Specialty Products is a converter of precision die cut components and custom gaskets. Interstate Specialty Products is certified for services to medical device manufacturers, ISO 13485:2003. Founded in 1963, Interstate Specialty Products (ISP) serves blue-chip clients in the scientific, medical, industrial and many other industries. For over 45 years, Interstate Specialty Products has continually set new standards in custom gaskets and die cutting. Interstate offers clients an unbeatable combination of industry expertise, state-of-the-art equipment and facilities, competitive pricing, and impeccable customer service. ISP is where innovation takes shape. For more information on Interstate Specialty Products, visit their website at http://www.interstatesp.com
###