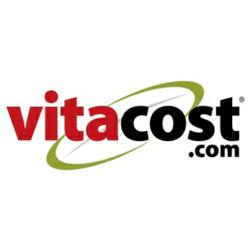 Vitacost is one of the largest players in the massive health-retail market.
(PRWEB) January 05, 2012
New Health-Focused coupon website adds another health retail giant to their lineup.
While still in the beginning stages of it's long-anticipated launch, HealthnutCoupons.com is adding stores to its lineup quickly and vigorously.
While the bulk of the promotion and marketing is yet to take place, it's a vital time for the organization, says Co-founder Jacob King.
"We're really looking forward to the year ahead of us," says King. "We know there is so much potential for us. We fully expect to become a dominant player in the online retail coupons niche. It's only a matter of time before we're a primary competitor of RetailMeNot.
"But right now, it's all about getting the stage set. And we're very pleased to have developed all of the content as well as an affiliate agreement with Vitacost in order to add a Vitacost coupon code to our store page for them. It's a huge step for us, and we're confident that this will be one of our juggernaut accounts."
Vitacost is one of the largest players in the massive health-retail market. Its inception was based soley around discount vitamins, but it's expanded to become essentially a health food store without the perishables.
"No doubt that this will be one of our largest accounts in the long run," says Co-founder Joseph Borowy. "When Jacob and I came up with the idea for HealthnutCoupons, we started brainstorming about which stores could potentially drive enough interest to become substantial markets for us. Without a blink, I shouted 'Vitacost!'
"That was the moment we knew we were onto something. If we could drive interest and visitors to a page with a branding like that, we surely could make the whole operation viable.
"Jacob isn't quite the Health-nut that I am (although he's starting to come around), so he had never placed an order with Vitacost before. But I had—lots of them.
"I found them when looking to save costs on my favorite (but expensive) brand of vitamins, New Chapter. Just by buying them at Vitacost instead of my local health store, I saved over $70 per month. This built my confidence in the company and gave me a tremendous respect for their business model."
King and Borowy say that there are many more lineup additions to be announced soon. They don't have an official launch planed for the sight, and are undecided as to whether they will go that route or not.
Either way, both Co-founders are expecting big things to come this year, anticipating that Vitacost will become a major partner for them.
Website Homepage: http://HealthnutCoupons.com
About:
Joe Borowy and Jacob King met in their second year of college and soon found a common love for entrepreneurialism. Shortly there after their friendship began, they joined forces as study partners in business calculus class and than competed for the top two grades in the class. Realizing that they both possessed a relentless drive towards success in business or any goal that they set their sights on, then a thriving business partnership was formed. Its been a wild ride ever since, and they look forward to an increasingly bright future in the years to come.
Joe Borowy and Jacob King
Founders and Partners
info(at)healthnutcoupons(dot)com
Skype +1 516 734 6037
###