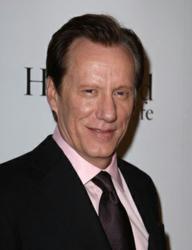 Mr. Woods' extensive experience in film and television provides a wealth of transferable knowledge for our students
Sarasota, FL (PRWEB) January 05, 2012
Ringling College of Art and Design's Digital Filmmaking Studio Lab today announced Academy Award® and Emmy®-nominated actor James Woods will be the first visiting filmmaker of the Spring 2012 season. Throughout his career, Mr. Woods has worked with an impressive roster of directorial talent, including Martin Scorsese, Oliver Stone, Clint Eastwood, Harold Becker, Rob Reiner, Robert Zemeckis and Sophia Coppola. Critics have acknowledged his ability to bring wrenching reality to any role, as reflected by the real-life characters he has portrayed, from Roy Cohn to Rudolph Giuliani.
"Mr. Woods' extensive experience in film and television provides a wealth of transferable knowledge for our students," said Ringling College president Dr. Larry R. Thompson. "His insight into the actor/director relationship and how to provide the direction actors are looking for will be invaluable to our Digital Filmmaking students as they seek to grow their directorial expertise."
Mr. Woods will be hosting a private screening of his 1986 film 'Salvador' for Ringling College students and guests and conducting a Q & A session following the film on Tuesday, January 10 from 4-7 p.m. at the college's Academic Center Auditorium. Media is invited to attend the Q&A session. A limited number of 1:1 interviews will be accommodated during the screening time, based on Woods availability and discretion. Following James Woods' appearance, the Studio Lab will host visiting actor Elijah Wood for the Spring 2012 season on January 23-24. Several other filmmaker visits are yet to be announced.
The Ringling College Digital Film program– now in its fifth year – is ranked as one of the top 25 film schools in the world by The Hollywood Reporter. Since its inception in 2010, the Digital Filmmaking Studio Lab has hosted film and media luminaries including Edward Burns, Werner Herzog, Bill Paxton, Martha Stewart, Andy Garcia, Paul Schiff, Oren Moverman, Ben Foster and Ed Carroll. The 2011-2012 Digital Filmmaking Studio Lab is made possible in part thanks to corporate support from PNC Wealth Management (https://www.pncsites.com/wealthinsight/), Sarasota Magazine (http://www.sarasotamagazine.com) and Biz941 (http://www.Biz941.com).
"We are really fortunate to have James Woods at this year's Studio Lab to work witih Ringling College students.. He is considered by many to be 'the director's actor' and his insight and interaction should be invaluable to these young filmmakers," said David Shapiro, co-founder with Sam Logan of Future of Films LLC. "Woods reputation as one of the finest character actors in Hollywood today is well deserved and we look forward to hosting him in the Digital Filmmaking Studio Lab."
Mr. Woods Biography follows the press release.
About Ringling College of Art and Design
Ringling College of Art and Design is a private, not-for-profit, fully accredited college offering the Bachelors of Fine Arts degree in 13 disciplines: Advertising Design, Computer Animation, Digital Film-making, Fine Arts, Game Art & Design, Graphic & Interactive Communication, Illustration, Interior Design, Motion Design, Painting, Photography & Digital Imaging, Printmaking and Sculpture, and a Bachelor of Arts degree in the Business of Art & Design. Located in Sarasota on Florida's Gulf Coast, the picturesque 48-acre campus now includes more than 100 buildings, and enrolls 1,368 students from 42 states and 53 countries. It is recognized as being among the best and most innovative visual arts colleges in the United States as well as a leader in the use of technology in the arts. http://www.Ringling.edu
About Future of Films, LLC.
Future of Films leverages unique opportunities in media production and content as the old models rapidly change, focusing on convergences between traditional and new media. Co-founders Sam Logan (Sarasota) and David Shapiro (New York) are bringing to bear their extensive relationships in the film and TV industry to provide for rapid development of the Ringling Digital Filmmaking Studio Lab, a groundbreaking project that combines education with film development. The Studio Lab is designed to provide Ringling College of Art and Design students have hands-on experience with top-tier directors, producers, writers, and cinematographers as well as to help Sarasota become an integral part of the film industry.
JAMES WOODS
Biography
With over 70 major motion pictures, TV films and miniseries to his credit, James Woods has distinguished himself as an acclaimed actor, producer and director. His explosive, nuanced performances have earned him two Academy Award nominations – Best Actor for Salvador and Best Actor In A Supporting Role for Ghosts Of Mississippi – as well as three Emmy nominations and two Emmy wins for Outstanding Lead Actor in a Miniseries or a Special for his work in Promise and My Name Is Bill W. Honored with an Obie Award, Clarence Derwent Award and Theatre World Award on the New York stage before coming west to become a leading film star, Woods has also been nominated ten times for a Golden Globe, winning one award for his depiction in Promise. He has taken home the CableAce Award, the Independent Spirit Award, the American TV Critics Award, and the Golden Satellite Award on two occasions.
Beginning his career in the early 70s, Woods' breakout performance came in 1979 with his powerful portrait of evil in The Onion Field. Some of his other memorable roles include those in Once Upon A Time In America, Against All Odds, Videodrome, Casino and True Believer. Demonstrating his wide-ranging talents, he has played the rolls of such diverse characters as a strict, religious parent in The Virgin Suicides, a parodied priest in Scary Movie 2, an endangered resident in Northfork, and, most recently, an uncouth, bigoted father in Pretty Persuasion. His upcoming film credits include HBO's "Too Big to Fail," Sony's "Straw Dogs" and DreamWorks' "Kung Fu Panda 2."
Woods has worked with a short list of coveted directors time and again, including such greats as Martin Scorsese, Oliver Stone, Clint Eastwood, Harold Becker, Rob Reiner, Robert Zemeckis and newcomer Sophia Coppola. Critics have acknowledged his ability to bring wrenching reality to any role, as reflected by the real-life characters he has embodies, from Sen. Joseph McCarthy's loyal chief counsel Roy Cohn to New York Mayor Rudolph Giuliani.
He starred in the CBS series "Shark" as the title character, the charismatic, supremely self-confident and cutthroat prosecutor Sebastian Stark. Among his additional television credits are the movies "Rudy: The Rudy Giuliani Story," "Citizen Cohn" and "Indictment: The McMartin Trial," all of which earned him Emmy Award nominations, as well as the mini-series "Holocaust," and recent guest-starring roles in "ER" (Emmy Award nomination) and "Entourage."
Prior to pursuing his film career, Woods appeared on stage in New York in plays such as the Broadway production of "Moon Children," (Theatre World Award), and in the off-Broadway production of "Saved" (Obie Award and Clarence Derwent Award).
He attended M.I.T. (Massachusetts Institute of Technology), where he excelled in his studies as a political science major. He left in his senior year to pursue acting.
Woods was born in Vernal, Utah, raised in Warwick, R.I., and currently lives in Los Angeles. His birth date is April 18.
###