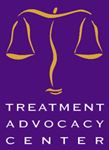 Pima Community College Police Chief Stella Bay 'would have realized that Loughner would not have been welcome at SAMHC and that a petition (for involuntary treatment) was likely to fail.'
Arlington, VA (PRWEB) January 05, 2012
Jared Lee Loughner 's chances of receiving involuntary treatment for his deteriorating mental health were likely doomed by a new public policy that took effect in the months immediately before his rampage shooting left six dead and 13 wounded last Jan. 8, according to new material in a book by Treatment Advocacy Center founder E. Fuller Torrey. The book was released by W.W. Norton & Co. this week.
"Given the facts as known to the Pima Community College police and college officials, why didn't they act?" Torrey writes in "Tragedy in Tucson," a new 18-page epilogue to "The Insanity Offense: How America's Failure to Treat the Seriously Mentally Ill Endangers Its Citizens." "(B)ecause they were aware that their efforts to get treatment for Mr. Loughner were likely to fail."
In July 2010, five months before the shootings, Arizona's Division of Behavioral Health Services ordered services for "adults with severe mental illness" to be reduced in fiscal 2011 by more than 50% – from $90 million to $40 million. Torrey reports that Pima County – where Loughner lived and attended college – responded to the order with a new program called "Title 36 Diversions." Its goal was to "minimize the amount of funds that Pima County spends on involuntary hospitalization," according to the Southern Arizona Mental Health Corp. (SAMHC), the county's mental health services provider.
As a member of the SAMHC board of directors, Pima Community College Police Chief Stella Bay, "would have realized that Loughner would not have been welcome at SAMHC and that a petition (for involuntary treatment) was likely to fail, so why bother to initiate a treatment process?" Torrey writes. Reluctance to seek involuntary treatment also may have been spurred by fear of litigation from lawyers opposed to court-ordered treatment for mental illness, some of whom receive public funding to litigate, the author says.
"From the day of the shootings in a Safeway parking lot, the public and media have asked, 'What could have been done to prevent this tragedy,' " said James Pavle, executive director of the Treatment Advocacy Center. "Dr. Torrey's research has identified a critical element: You should stop raising barriers to treatment for people like Jared Loughner, whose illness was widely recognized by those around him."
Pavle said that Arizona's treatment laws are progressive. Despite the laws, "Arizona has traditionally been one of the states with the least adequate public mental health services, and this has been especially true in recent years" because of repeated budget cuts, according to "The Insanity Offense."
"The belief that local and state governments can save money by refusing to treat the most seriously mentally ill individuals is erroneous," Torrey writes in "Tragedy in Tucson." "Many such individuals, if untreated, accumulate substantial costs in social services, police time, court hearings, and incarcerations. A small number of them commit violent acts, as Jared Loughner did, whose costs will greatly exceed whatever savings the state legislature and governor thought they had achieved. In this case, Arizona officials made foolish economic decisions and must ultimately be held responsible for the tragedy."
###