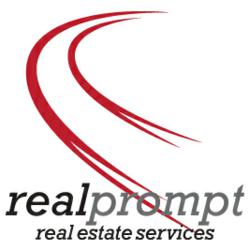 "The greatest satisfaction we receive is listening to the sincere gratitude from so many distressed homeowners who have been helped…and we're just getting started."
Jeremy Bowman, President
Phoenix, Arizona (PRWEB) January 05, 2012
RealPrompt Real Estate Services, home of Program HR 3648 (A free nation wide program designed to provide free help to homeowners behind on mortgage payments) and TruDocs (Program HR 3648's short sale assistance division), announces that their corporate offices have moved to Gilbert, Arizona (a town just outside of Phoenix).
RealPrompt was conceived in Louisville, Kentucky in 2002 as a real estate investing firm, Strategic Home Buyers. Jeremy Bowman, co-founder and president states, "Strategic Home Buyers was started in a basement, and to see how far we've evolved since then and how many homeowners our agent partners have been able to help is remarkable and inspiring to us."
RealPrompt Real Estate Services, through its two main divisions Program HR 3648 and TruDocs, has evolved into a nation wide, comprehensive system that provides real estate agents and brokers all the leads, tools, technology, training, and assistance they need to help distressed homeowners in the agent or broker's exclusively assigned territory.
RealPrompt has agent partners in almost every major city in the United States. Since scaling their model nationally in 2006, Program HR 3648 and TruDocs have helped over 4,000 homeowners avoid foreclosure. Bowman continues, "The greatest satisfaction we get is listening to the sincere gratitude from so many distressed homeowners who have been helped…and we're just getting started."
A video presentation of one homeowner in Sacramento, California who was helped by Program HR 3648 can be viewed by clicking here.
Woods Davis, vice president of marketing, adds, "We're looking at 2012 to be the break out year. We've moved our corporate offices to Arizona to position ourselves better for massive growth. We are so excited about all the great stuff we'll be rolling out to our agent partners this year. Thousands of homeowners need our help and they're going to get it."
Audio interviews of close to a hundred randomly selected homeowners throughout the country who were interviewed about their experience with Program HR 3648 can be listened to at http://www.programhr3648.org/interviews.php
You can also review actual homeowner and agent partner comments about Program HR 3648 by visiting its official Facebook page.
CONTACT:
RealPrompt Real Estate Services
(Home of Program HR 3648 and TruDocs)
Terri Cole, Executive Assistant
Office 1.800.915.1988
terri(dot)cole(at)realprompt(dot)com
# # #