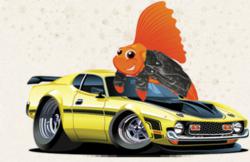 You get to meet up with some awesome, smart, interesting people, throw down some chips, and have a grand ol' time.
(PRWEB) January 04, 2012
Purpose Inc. will be throwing their annual poker tournament on January 9th, 2012 starting at 7:00pm at the Mirage Hotel & Casino High Limit Poker Room during the week of Affiliate Summit West 2012. The poker tournament is geared toward Affiliate Summit West attendees. For more information on the poker tournament, please read the full post at RoadFish.com.
Affiliate Summit is the leading affiliate marketing conference which brings together some of the best minds in affiliate marketing. This event is held by Missy Ward and Shawn Colliins. Missy Ward will be having her Strike Out Breast Cancer fund raiser for the Avon Walk for Breast Cancer.
For Purpose Inc., a company that specializes in an array of internet works, Affiliate Summit is a great opportunity to bring some fun to business in a great city.
The owner of Purpose Inc. was quoted as saying, "I wanted to throw a fun event for all my internet marketing peeps out there; something that was engaging, fun, and provided a good space to socialize and network. I felt a poker tournament would accomplish all those goals. You get to meet up with some awesome, smart, interesting people, throw down some chips, and have a grand ol' time. The lovely people at the Mirage Hotel & Casino allow us to hold the tournament there ever year which provides a beautiful setting to get your game on."
The list of parties at Affiliate Summit includes some of the biggest and most lavish parties in the online world. There will be parties hosted from the entire range of internet companies from ShareASale's "Under the Stars" party to Double Play Media's Affiliate Summit Tip Off Party, the Max Bounty Affiliate Ball, Purpose Inc. will also be co-hosting a party at Sushi Roku, and Jason Akatiff's tea party that he hosts at each Affiliate Summit.
About RoadFish.com
RoadFish.com is an online men's magazine targeted toward men in their 30's and 40's that have already attained a moderate level of success in life, and are striving toward more. It goes over current events of interest to this group, such things as current events, dating, as well as ways to make more and save more money. It is a publication owned by Purpose Inc.
###