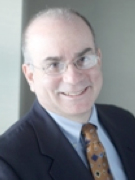 Washington, DC (PRWEB) January 06, 2012
Neville Peterson LLP has added accomplished international trade lawyer Matthew Jaffe to its international trade regulation practice. Jaffe's title is Counsel at Neville Peterson LLP; the firm assists clients with international and domestic trade matters.
Jaffe brings extensive expertise to Neville Peterson LLP (http://www.npwtradelaw.com), having worked on many antidumping/countervailing duty cases. A variety of industries and companies have sought Jaffe's counsel to petition for trade remedies, including U.S. chemical producers, U.S. hand truck manufacturers and Mexican tomato growers. He also has handled section 301 and 337 cases and issues involving U.S. customs law and export regulations.
Jaffe started in law as a staff counsel to a U.S. Senate select committee analyzing law enforcement undercover operations. He later served as special counsel to the Senate Rules Committee regarding a dispute before the ILO. Additionally he worked as a staff attorney with the U.S. International Trade Commission and the U.S. Commerce Department before practicing law privately and for a large, multinational law firm based in Washington, DC.
"I am eager to expand the important work Neville Peterson performs for its clients in the international trade and domestic trade areas," stated Jaffe. "As we have become more and more a global economy, international trade issues are critical to the bottom line of many companies and organizations. My work at Neville Peterson allows me freedom to work with a dynamic and well-respected legal team."
###