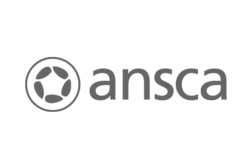 Palo Alto, CA (PRWEB) January 05, 2012
Ansca Mobile and mobile ad provider inneractive today announced that developers using Ansca's Corona SDK that sign up for inneractive in January 2012 will keep 100% of revenue generated from their ads during their second month of activity.
Ansca and inneractive announced their partnership last month, bringing together Corona SDK, the leading cross-platform mobile development framework, and inneractive's powerful global ad mediation and monetization platform. This promotion is the first in a roadmap of marketing initiatives that will give developers the absolute best monetization options for their apps and games over the next six months.
inneractive VP of Business Development Assaf Benjamin says he hopes to show Corona developers just how effective inneractive can be in their apps, and how much more ad revenue they can gain by using the platform. "We have been thrilled with the initial traction this collaboration has already received and are excited to offer our developers a new and exciting promotion. This benefit of 100% revenue for the developer will help boost the revenue our developers are already generating with inneractive and Corona SDK."
"We are excited to give Corona SDK developers exclusive access to valuable monetization opportunities," said Ansca Mobile COO, David Rangel. "This is a great way to start off the new year, and is just the first in a string of highly valuable collaborations between inneractive and Ansca."
The inneractive platform ensures that the most appropriate ads are used in apps, maximizing engagement and conversion rates. And since traffic for any given app can come from around the world, inneractive's support for more than 100 ad networks across the globe results in the best targeting and conversion rates – which ultimately means higher revenue for developers.
Corona SDK is free to use for an unlimited trial, with subscription options available on Mac (iOS and Android development) or Windows (only Android development) when users are ready to publish their app.
About Ansca Mobile
Ansca, Inc. (http://www.anscamobile.com) is a venture-backed Palo Alto, CA-based mobile development company founded by two former Adobe mobile engineers who previously led the Adobe Flash Lite engineering team. Their Corona SDK mobile toolkit empowers developers of all backgrounds to create games and applications for Apple's iOS and Google's Android mobile platforms. In 2011, apps created with Corona SDK were downloaded over 35 million times across iOS, Android, Amazon Kindle Fire and NOOK Color.
About inneractive
inneractive (http://www.inner-active.com) is the industry's premier mobile ad mediation provider with over 100 ad networks and local agencies available at the click of a button. With inneractive, mobile developers know they are getting the highest performance and widest global coverage, while not compromising on personal and high quality customer care. inneractive is on the side of the developer!
inneractive offers the most advanced real time optimization platform for mobile advertising campaigns that ensures developers are maximizing in app revenue and not leaving any money on the table. With one line cross-platform SDKs, developers can integrate inneractive in a matter of seconds and increase their revenue overnight.
# # #