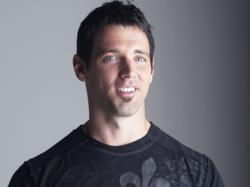 When clients say: 'Are you friggin' kidding me!' I reply: 'Let's begin.'
Toronto, ON and New York, NY (PRWEB) January 06, 2012
Precision Nutrition announces it doubled enrollment in its Lean Eating Coaching Program on January 4 and 5, 2012 and had to turn away hundreds of potential clients. The reason is simple: its approach works and is very different from other weight loss programs.
Many people are already on the verge of giving up on their New Year's weight loss resolutions, says Dr. John M. Berardi, Chief Science Officer of Precision Nutrition.
But Precision Nutrition clients fare much better. Three out of four participants follow the program at least 80% of the time and record significant weight loss in the year-long program.
"Many people with great New Year's resolutions mean well, but haven't found a mentor. They are about to join the 98% of people who fail in self-directed weight loss programs," says Berardi.
The difference between success and failure in weight loss programs is not motivation or will power. It's finding help. Those who succeed find a friend who's lost fat and do what they did. Or they find a coach.
"They do something — anything — to find a real human relationship with someone who knows what to do and has really, obviously, done it," says Berardi. "Mentorship and support are absolutely essential to fat loss. Those who have it, succeed. Those who don't, they usually fail."
Mentors and coaches help people overcome the "paralysis of analysis" that prevents change. But a great coach is trained to simplify things to the point where people feel confident enough to skip the analysis and actually start doing.
"The gyms have been packed this week," says Berardi. "It happens every year. People kick off their new fitness program by trying to go to the gym every single day. They try to eat nothing but perfectly healthy meals. They add in a handful of new supplements. But right about now they realize they can't do it all and still have a life. By next week, many will be back to where they started — except with a little less confidence in their ability to ever lose fat again."
In stark contrast, Berardi and his team of coaches at Precision Nutrition begin by asking clients to do just one simple thing: take fish oil and a multivitamin. That's all. But why?
Berardi explains: "I know that if I ask a client 'on scale of 1-10, how confident are you that you can do what I've prescribed every day for the next 30 days?' and they answer anything less than a 9 — they're going to struggle."
"I've coached clients for the better part of the last 15 years, and I've learned that lesson the hard way. So, if someone answers anything less than a 9, I give them a little less to do, and I ask them the same question and I keep subtracting, and I keep asking, until I get either a 9 or a 10. At which point, the client usually says, 'Are you friggin' kidding me? Is this a joke? Of course I can do that.'"
"And you know what I say then? 'Let's begin.'"
So Berardi's advice to those struggling to keep their New Year's resolutions is to let go of the expectation of being able to do everything at once. Instead, pick one thing. It could be eating a fat loss breakfast. It could be taking a multivitamin and fish oil.
And then find a mentor or coach.
About Precision Nutrition
Precision Nutrition is life-changing, research-driven nutrition coaching for everyone. Precision Nutrition doesn't believe in conventional diet plans. Instead, its online platform and personalized coaching build diets one very small piece at a time, in ways that integrate workouts and habit tracking. Participants receive detailed nutrition and exercise instruction from world class coaches, access to private online forums, and all the benefits of lessons learned from the world's largest body transformation study.
About Dr. John M. Berardi
Dr. John M. Berardi is the co-founder and Chief Science Officer of Precision Nutrition Inc. One of the world's foremost experts on sport and exercise nutrition, Dr. Berardi has authored numerous peer-reviewed studies, books, textbooks and hundreds of magazine articles on the topics of exercise and sport nutrition. As a nutrition coach and exercise physiologist, he has coached hundreds of elite athletes, among them professionals and Olympic gold medalists, and thousands of everyday folk through the Lean Eating Coaching Program. In the last two Winter Olympics alone, his athletes collected over 25 medals, 12 of them gold. In addition, he serves as a nutrition and high performance consultant for Nike. For more about Dr Berardi and his work, visit http://www.precisionnutrition.com.
# # #