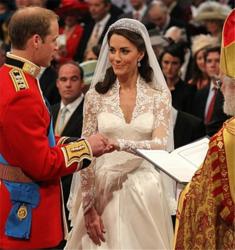 "When men and women are able to respect and accept their differences then love has a chance to blossom." Dr. John Gray
Toronto, Canada (PRWEB) January 05, 2012
According to John Gray, Ph.D, #1 Relationship Author of all time, "a woman under stress is not immediately concerned with finding solutions to her problems but rather seeks relief by expressing herself and being understood. As a man under stress tends to focus on one problem and forget others, a woman under stress tends to expand and become overwhelmed by all problems. By talking about all possible problems without focusing on problem solving she feels better. Through exploring her feelings in this process she gains a greater awareness of what is really bothering her, and then suddenly she is no longer so overwhelmed".
These and other relationship tips will be shared on Thursday, January 12, 2012, when Karen Leckie, Mars Venus Success Coach, will be hosting a free teleclass on Successful Relationships. Participants will learn how to communicate with confidence with the opposite sex, the secret to "scoring points" with the opposite sex, how to let go of any negative emotions that keep you from attracting and creating empowering relationships and the crucial mindset shift you need to achieve true authenticity and positive, balanced relationships.
In relationships, Dr. John Gray advises that for women to feel better under stress, they need to talk about past problems, future problems, potential problems, even problems that have no solution. The more talk and exploration, the better they feel. This is the way women operate. To expect otherwise is to deny a woman her sense of self.
John Gray, Ph.D, Author of the #1 Relationship Bestseller "Men are From Mars, Women are from Venus", recommends that as a man learns more about how to fulfill a woman and provide her emotional support, he discovers that listening is not so difficult. More importantly, if a woman can remind a man that she just wants to talk about her problems, and that he doesn't have to solve any of them, it can help him to relax and listen. It also builds a man's testosterone to listen and this makes a man feel successful.
To receive more information on Mars Venus principles and practices in your daily inbox, sign up for this 6 day free e-course called "2 Hormones that Matter Most for your Success!" at http://www.MarsVenusNow.com. Every day for 6 days, you will receive a free email as part of the course.
Mars Venus Now
Markham Executive Offices
400-3601 Hwy 7 East
Markham, Ontario
Canada, L3R 0M3
(416)-855-2659