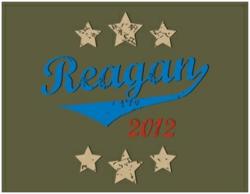 "The American people are growing increasingly frustrated with the liberal path this country is on and are searching for original, eye-catching ways to express their frustration and conservative values,"
Longview, TX (PRWEB) January 06, 2012
Conservative Shirt Warehouse today announced the launch of its new website, ConservativeShirtWarehouse.com, offering customers the chance to wear their conservative principles on their sleeve. The new website boasts dozens of t-shirts that are consistent with the views of past and current conservative leaders, such as Ronald Reagan and Glenn Beck.
"The American people are growing increasingly frustrated with the liberal path this country is on and are searching for original, eye-catching ways to express their frustration and conservative values," says owner, Wesley Jordan.
After a strong showing by the political right in the mid-term elections, right-wing supporters are looking to maintain this momentum through the upcoming 2012 presidential election. Conservative Shirt Warehouse has the attire to help spread the message as voters head to Republican rallies and the voting booth.
Jordan continues, "Grass roots movements, such as the Tea Party, prove that Americans dedicated to their beliefs can wield real power. Our company provides tools to help in the fight to bring this country back to the land our founding fathers envisioned."
Conservative Shirt Warehouse offers high-quality, visually appealing shirts in a variety of styles to accommodate the varying tastes of the discerning consumer. By wearing Conservative Shirt Warehouse's durable shirts and other right wing stuff, supporters can express a wide range of ideas. While some shirts identify classic conservative icons, such as "Don't Tread on Me," others speak to recent disappointments, such as the design that sardonically states, "Socialism is Sooo 2008."
Other Conservative Shirt Warehouse designs include:

WWRD (What Would Reagan Do)
The Constitution – Frustrating Liberals since 1788
#OccupyAJob
TSA Approved
The intuitive navigation and vivid graphical design of ConservativeShirtWarehouse.com, including a fierce bald eagle logo that dominates the background, are a welcome improvement over the bland visuals of some of the leading t-shirt supply web sites. Each t-shirt design is clearly represented on the Home Page, and an effective search function is available from any page on the web site.
"The politically conservative consumer is a knowledgeable consumer with an important message to share," Jordan concludes, "We share the same values as our customers and offer affordable shirts to help them spread this message."
About Conservative Shirt Warehouse
Conservative Shirt Warehouse (http://www.ConservativeShirtWarehouse.com) is a web-based retailer of apparel consistent with politically conservative ideals and principles.
Media Contact
Wesley Jordan
1200 Lawndale Ave
Longview, TX 75604
903.918.2388
Conservative(at)ConservativeShirtWarehouse(dot)com
http://www.ConservativeShirtWarehouse.com
###