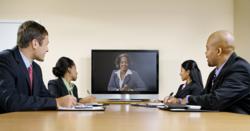 "The engineers we are honoring have created windows through which people are learning about and shaping our world," said NAE President Charles M. Vest. "The LCD is the human interface with much of today's technology and information."
Cambridge, MA (PRWEB) January 05, 2012
The inventors of the liquid crystal display (LCD), which has enabled devices including digital watches, smartphones, and high definition televisions, will be presented with engineering's highest honor during a Feb. 21 ceremony in Washington.
The National Academy of Engineering (NAE) will honor T. Peter Brody, George H. Heilmeier, Wolfgang Helfrich, and Martin Schadt with the 2012 Charles Stark Draper Prize, which annually recognizes engineers whose accomplishments have significantly benefited society, and is considered the Nobel Prize of engineering. The prize includes a $500,000 award.
"The engineers we are honoring have created windows through which people are learning about and shaping our world," said NAE President Charles M. Vest. "The LCD is the human interface with much of today's technology and information."
LCD screens are used by virtually everyone in the modern world on a daily basis, and are the medium through which people get information from a variety of everyday devices – including calculators, clocks, computer monitors, smart phones, and televisions.
Draper Laboratory established the prize in 1988 to honor its founder, "Doc" Draper, who is known as the "father of inertial navigation." The Draper Prize, which is administered by the NAE, is also intended to increase public understanding of the contributions of engineering and technology.
Draper Laboratory
Draper Laboratory is a not-for-profit, engineering research and development organization dedicated to solving critical national problems in national security, space systems, biomedical systems, and energy. Core capabilities include guidance, navigation and control; miniature low power systems; highly reliable complex systems; information and decision systems; autonomous systems; biomedical and chemical systems; and secure networks and communications.
###