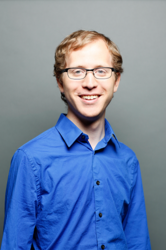 We show our users a unique visual display that makes it easy to see all the relevant options on a single page.
New York, NY (PRWEB) January 06, 2012
ExpertFlyer.com®, the premier online air travel information tool, which now offers its award-winning Seat Alerts® feature free to all travelers, kicks off the New Year with its popular One-on-One blog series and an interview with Hipmunk® CEO and Co-founder, Adam Goldstein. This month's One-on-One looks at the need for travelers to organize and consolidate travel information and how Hipmunk, a new travel search site, is helping to simplify the overabundance of travel choices consumers and business travelers face today.
Business travelers are overwhelmed with pages of irrelevant travel search results when building itineraries without considering how airline schedules, hotel selections, and meeting agendas work together to create a seamless, more enjoyable travel experience. Selecting a hotel solely based on price may actually cost more if transportation costs to and from meeting sites exceed those savings. Hipmunk helps cut through the clutter of travel information to create a mapping system that combines cost comparisons and convenience factors to help travelers build a travel itinerary specific to their needs.
"We show our users a unique visual display that makes it easy to see all the relevant options on a single page," explains Adam Goldstein. "For flights, our 'timeline' makes it possible to quickly and easily identify things like departure time, trip length, and number of connections. It also lets you see whether a flight or train -- yes, train -- has WiFi. For hotels, our 'heatmaps' allow users to see where the hotspots for food, nightlife, shopping, and other activities within the city they will visit."
What makes Hipmunk unique is that this information can be integrated directly into a traveler's calendar so when they run a flight search, they can see which flights fit into their schedule. Subsequently, when they run a hotel search, they can determine which hotels are most convenient based on the locations of meetings and other business activities.
"Hipmunk has quickly become a great resource for travelers who need to maximize their time and minimize their frustrations while on the road," says Chris Lopinto, President and co-founder, ExpertFlyer. "Having a tool that helps you organize all aspects of your travel itinerary will have a tremendous impact on time management, as well as keeping you at peak performance during those important meetings, miles from home."
To read the entire interview with Adam Goldstein at Hipmunk, please visit ExpertFlyer's blog.
About Hipmunk
Hipmunk is a remarkable new travel search site that takes the pain out of travel planning. With its innovative "Agony" and "Ecstasy" sorts, Hipmunk presents flight results in a visual "timeline" and hotel results on a map, allowing people to select the best flight for them at a glance and view where in a destination they will be staying. Hipmunk is one of Budget Travel's "Top 10 Most Useful Websites," Inc.'s "Best Booking Website," TIME Magazine's "50 Coolest Websites," and Travel + Leisure's "Best Websites of 2011." Co-founders Adam Goldstein and Steve Huffman were named to Bloomberg BusinessWeek's "Top Tech Entrepreneurs" and Inc.'s "30 Under 30" lists. The company launched in 2010, is based in San Francisco, and has funding from Ignition Partners, Y Combinator, SV Angel, Webb Investment Network, Quest Hospitality Ventures, and several angel investors. For more information and to book your next flight or hotel, please visit Hipmunk.com.
About ExpertFlyer.com
Each month, ExpertFlyer's One-on-One blog goes face-to-face with the travel industry's leading decision makers to discuss and address topics relevant to many of today's business and frequent travelers.
ExpertFlyer.com was conceived and created by an eclectic team consisting of a veteran elite tier frequent flyer, an airline captain and corporate travel manager, and information technology professionals to deliver a 24/7 real time powerful air travel information service. The company provides its subscribers and corporate travel managers alike with a complete, concise and efficient way to access the ever-changing details of worldwide air travel information. For more information, please visit http://www.expertflyer.com.
###