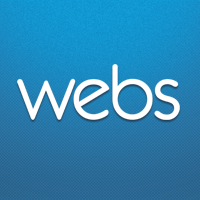 This year is shaping up to be a good one for small businesses.
Silver Spring, Maryland (PRWEB) January 05, 2012
Webs, the world's most popular do-it-yourself solution for website creation, conducted a survey of 582 small businesses, primarily micro businesses, on the topic of their expectations for the year 2012. The results showed that almost half (49 percent) of those surveyed believed that this year would be good for business. When asked about their New Year's resolution for their business a resounding 56.7 percent said their wish was to focus on attracting new customers.
The survey also touched on marketing and respondents' feelings about different marketing techniques that they intend to try in 2012 in order to attract new customers. Almost 30 percent of small businesses plan on creating a Facebook business page in 2012. Other marketing methodologies they intend to try include online advertising through Google® Ad Words™ or Facebook® Ads (29.2 percent), email marketing (27.9 percent) and other social media like Twitter, Google+ and LinkedIn (23.5 percent).
Although small business owners identified obstacles relating to finding new customers and uncertainty about the overall economy, over 76 percent felt their business's best days were ahead of them. In fact, 42 percent said that they plan on more investment in their business in 2012 than in 2011, and 44 percent were planning about the same investment as the prior year.
"This year is shaping up to be a good one for small businesses, at least from the perspective of business owner sentiment," said Haroon Mokhtarzada, co-founder of Webs, Inc. "If you believe there is a correlation between small business owner sentiment and the strength of the underlying economy, and we certainly do, then we can see that 2012 might be shaping up to be a very good year in terms of economic growth. We've seen a lot of news about strong online sales over the holidays, stronger than in recent years, and we're expecting that to carry over this year. This survey validates that feeling to some extent."
Respondents of the survey were all Webs customers. Some other demographics include:

Most businesses which responded were one person operations (56.6 percent)
The businesses which responded tended to be more established with 71.1 percent of respondents working in a business that was more than a year old
Most of those surveyed used their small business to supplement their income rather than derive all of their income from it (70.7 percent of respondents)
The vast majority of those businesses surveyed were home-based (74.7 percent)
To view an infographic based on the full survey, please visit:
http://www.webs.com/blog/?p=1261
While the results of this survey offer insight about the sentiments of small businesses generally, it does not indicate or represent changes in Webs business results for any period.
About Webs, Inc.
Webs (http://webs.com) is the world's largest do-it-yourself solution to create a free website, serving over 40 million users. Webs enables small businesses and entrepreneurs to easily make a great-looking website and project a professional image. The Webs family of products—including Webs, ContactMe™, and Pagemodo™—provide small businesses with simple and cost-effective ways to launch and grow their companies across web, social, and mobile platforms. Founded in 2001 by the Mokhtarzada brothers, Webs is a wholly owned subsidiary of Vistaprint N.V. For more information, contact Rick Todd at rick(at)webs(dot)com or visit http://www.Webs.com, http://www.ContactMe.com and http://www.Pagemodo.com to sign up for free today.
All brand and product names appearing on this announcement may be trademarks or registered trademarks of their respective holders.
###