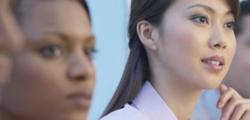 The European Commission invests in the linguistic programmes to learn languages.
(PRWEB UK) 6 January 2012
It has become clear that English is nowadays completely integrated in the business world. Companies now need to hire employees able to speak English fluently, the global business language. Hence, speaking English is not only an advantage or a way to stand out on the labour market, it has become a necessity. Many professionals understand that perfectly and sign up to English courses, or "cours d'anglais" to improve their skills. Communicaid France is one of the organizations which provide English courses to the professionals, helping them to get the training adpated to their needs.
Last November, the European Union announced that they wanted to increase by 70% the budget used to finance the linguistic programmes to learn languages. In an article from Euractiv, one can read that the European Commission chose to invest in this industry because the link between turnover increase and multilingualism within a company is broadly proved. To allow more people to access the languages programmes, the European Commissioner to education has proposed a broader program named "Erasmus for all" which, if accepted, will be on within the next few years. This program will allow more European citizens to access language education. It will increase international development in the long term, and influence European companies in the global market. This point of view is shared by the big corporations, they have understood the need to master foreign languages, particularly English, and therefore encourage their employees to take English courses through training organizations.
With more than 20 years of experience in language courses, Communicaid France has become number one in this industry and offers English courses adapted to the needs of professionals, allowing them to position themselves successfully on the international sphere. You can choose within many formats of English courses (intensive, individual or within a group, in immersion), knowing that each training is customizable and tailor-made. An audit of your skills is made before the training commences in order to determine your specific needs. Communicaid france trainers are native English and possess both a teaching experience and a professional experience in the chosen industry.
Taking an English lesson, "cours anglais" with Communicaid France will allow you to acquire ease and confidence during your communications in English, and thus optimize your employability. Many big international corporations already trust Communicaid France to train their employees, so why not sign up today?
Source: Communicaid France http://communicaid.fr
###