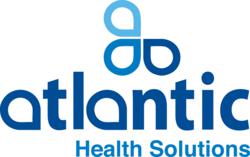 the spark of health technology that aims to engage the patient in the health care industry has proven social media's necessity.
Tampa, Florida (PRWEB) January 05, 2012
Atlantic Health Solutions is pleased to announce their initiatives for improvement in 2012. With an extensive focus on social media at the corporate and center level, many stages of re-branding and improvement at our facility level and a revolutionized mission for physician outreach, they are expecting to see an increase in consultative business relationships.
Adding the social media aspects of public relations to their canon of marketing solutions has already proven successful as evident by improved patient volume at their diagnostic imaging centers across the country. For Atlantic Health Solutions, their involvement on sites like LinkedIn, Twitter and Facebook was sparked by the "patient experience" trend, which has induced more of a physician persona in online media. With the spark of health technology that aims to engage the patient in the health care industry has proven social media's necessity.
With the unveiling of these new efforts, many of Atlantic Health Solutions imaging centers have focused on internal restoration, including patient services through their website and community involvement. With the increase in price-shopping and hot topic of pricing transparency in health care, especially radiology, facilities like Advanced Imaging Center in Lake County Florida and Compass Imaging in Gulfport, Mississippi have taken steps to be more capable of adhering to patient requests, expediting the processes of services and providing more accommodating payment options, which has led to increased patient volume and higher collections.
Atlantic Health Solutions' innovative method of physician outreach and networking has also contributed to the success of the imaging centers. The process is implemented by experienced marketing representatives with explicit backgrounds in the field of health care. By creating meaningful relationships and connecting specialists in an area with various referral sources, Atlantic Health Solutions combats the trend of self-referral in cases where it would be detrimental and eliminates the commoditization of diagnostic imaging.
These efforts were put into practice in 2011 and have been perfected for the New Year. Atlantic Health Solutions is available for consultations and discussions regarding various markets and their social media specialist is willing to provide social media checklists to develop a tailored approach for your practice.
About Atlantic Health Solutions
Founded in 2001 by Chris Christenberry Atlantic Health Solutions' mission is to set new performance standards when providing revenue cycle management and practice management services to physicians in both the hospital and outpatient setting. Atlantic Health Solutions achieves this through its rich experience in the industry, various technologies, transparency, and our consistent approach to quality. Atlantic Health Solutions provides billing, collections, marketing and practice management services to more than 50 radiology and radiation oncology facilities throughout the US and has helped clients streamline their practice operations; reducing overhead and increasing profitability.
###