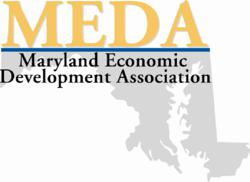 Annapolis, MD (PRWEB) January 05, 2012
An insider's look at the major issues to be addressed during the 2012 Session of the Maryland General Assembly will be the focus of the Maryland Economic Development Association's (MEDA) 2012 Winter Conference
To be held on Thursday, January 12, 2012 from 8:00 a.m. – 2:00 p.m. at the Governor Calvert House in Annapolis, MD, the MEDA Winter Conference will feature presentations by Senate President Thomas V. Mike Miller, Jr. and House Speaker Michael E. Busch.
They will be joined by Senate Minority Leader Edward J. (E. J.) Pipkin and House Minority Leader Anthony J. O'Donnell, addressing the issues they anticipate debating throughout the upcoming Legislative Session.
In addition, the perspective of the state's business community for the 2012 Legislative Session will be presented by: James C. Dinegar, CAE, President, The Greater Washington Board of Trade; Donald C. Fry, President and CEO, Greater Baltimore Committee; Kathleen T. Snyder, President and CEO, Maryland Chamber of Commerce; Brian Levine, Vice President of Government Relations at the Tech Council of Maryland; and Sean M. Looney, Vice President of State Government Affairs for Comcast.
The keynote address will be given by Christian S. Johansson, Secretary of the Maryland Department of Business & Economic Development.
Co-sponsored by Anne Arundel Economic Development Corporation and Annapolis Economic Development Corporation, the event is a yearly conference that focuses on economic development-related issues expected to be discussed during the upcoming legislative session. Annapolis Mayor Joshua J. Cohen will welcome attendees on behalf of the City of Annapolis.
This conference has limited seating and always sells out early. To ensure your space, register now by visiting MEDA's website at http://www.medamd.com.
The cost to register is $85 for MEDA members and $125 for non-members. The registration fee covers conference registration, a continental breakfast, and luncheon.
About MEDA
The Maryland Economic Development Association (MEDA) enhances the knowledge and skills of its members and encourages partnerships and networking among those committed to bringing jobs and investment to Maryland.
MEDA is a nonprofit organization of economic development professionals. Established in 1961, MEDA members promote the economic well being of Maryland by working to improve the state's business climate and the professionalism of those in the field of economic development.
The MEDA membership includes economic development practitioners employed by government, business, chambers of commerce, and other professionals with an interest in the economy of Maryland. Through its regular meetings, special programs and projects, members address such diverse issues as local planning, workforce, transportation, international trade, tourism, and finance.
# # #