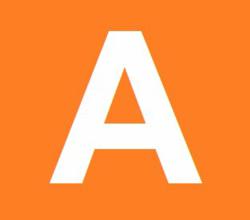 Discover top stories form all over the web in just one place
(PRWEB) January 06, 2012
This month Alltopics.com became a popular website stopover for anyone interested in the most comprehensive list of religious articles available right now, 24/7/365, on one convenient website. Whether faith is an integral part of a person's life, or one just wants to investigate more fully the latest stories, issues and problems with faiths around the world, Alltopics.com is the number one resource for articles of every religious persuasion.
As of now Alltopics religious topics are easily accessed from the Alltopics/search URL, and the reader will get instant access to every resource and social network that has anything religious to say, discuss or offer opinions about. Alltopics searches the net for the best and most popular topics, including those found on Facebook, Twitter, and GooglePlus. The website also researches for popularity ratings; if a religious advocate read, tweeted, recommended or "liked" the article, Alltopics will put it into the religion category. All the information is freshly minted, lively and contemporary, changing and evolving every minute.
Under Religion.alltopics.com one will find hundreds of articles, videos and media pieces, far more quickly and more comprehensively than some could discover if searched on Google or Bing for hours. It's all immediately available and accessible at one website that connects to every news source on the globe for religion news. Whether it's tales of religious discoveries and journeys, new revelations from new faith movements, controversies within and between religious groups or just opinion pieces from or about religious leaders, Alltopics gathers it all into one site.
If the reader accesses Religion.alltopics.com, one will be amazed at the depth and breadth of the articles to discover: What is the White House stance on religious freedoms? Why is spirituality taking over religious movements in Britain? Where and how does religion mix with business? What can the ancient Aztecs teach us here and now? The answers to all these are in the religious section of Alltopics.com, the number one answer-finding site.
Alltopics.com is a well-organized composite news and current information website that offers the best news, from the world of religion and every other source imaginable, together with the newest and most popular postings on Facebook, Twitter, and GooglePlus, all rated by subject and popularity. Alltopics.com has it all, and puts it all in front of the reader, all new, all the time.
###