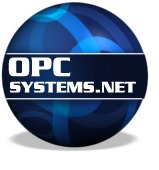 Evergreen, CO (PRWEB) January 10, 2012
Today Open Automation Software announced the release of OPCSystems.NET Version 5.0.
OPCSystems.NET SCADA software now utilizes Microsoft's Windows Communication Foundation (WCF) networking with certificate authentication to provide a more secure transport of real-time and configuration data from each central data service. WCF provides a greater level of security options for network transport for SCADA systems that are utilizing the Internet to share data with HMI client applications.
Previous versions of OPCSystems.NET implemented .NET Remoting built into the .NET Framework 2.0 which can be exposed to security vulnerability. This potential security thread was brought to the attention of Open Automation Software by ICS-CERT a division of the US Department of Homeland Security.
All .NET components and the OPC Systems service have been updated to support WCF by default in setup version 5.00.0000.
The update can be downloaded from http://www.opcsystems.com/downloads.htm.
View the following video on how OPCSystems.NET implements 100% managed components for deployment of Windows Smart Clients and Web servers for smartphones like the iPhone and Droid.
http://www.opcsystems.com/opc_systems_net_intro_video.htm
View the following video on WCF communications in OPCSystems.NET.
http://www.opcsystems.com/wcf_video.htm
For more information visit http://www.opcsystems.com/news/wcf.htm
About Open Automation Software:
Open Automation Software was formed in 1993 with the vision of empowering end-users and OEMs with the freedom to create the applications they needed to truly build "best of breed" systems. Open Automation Software achieved this by providing the tools to quickly and easily develop SCADA products using Microsoft Visual Studio. The culmination of this vision was the creation of OPCSystems.NET. OPCSystems.NET is the flagship product for Open Automation Software and leverages OPC standards from the OPC Foundation to enable secure communications and support for Smart Clients, Web-based Clients and Server, Mobile Clients, and Mobile Devices.
For more information, refer to http://www.opcsystems.com.
For editorial information contact:
Ken Eldridge
President
Open Automation Software
5077 Bear Mountain Dr.
Evergreen, CO 80439
USA
ken(at)opcsystems(dot)com
For Product inquires contact:
Open Automation Software
5077 Bear Mountain Dr.
Evergreen, CO 80439
USA
Toll Free: 1-800-533-4994
International: 1-303-679-0898
sales(at)opcsystems(dot)com
###