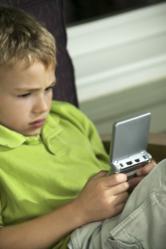 We selected this program because it meets the state needs in getting our teachers trained on specific requirements. The courses can be accessed at any time of the day, so it is very flexible." states Kristine Christie of Carteret Public Schools
(PRWEB) January 10, 2012
To allow New Jersey schools to plan their budgets and stretch their dollars, MindCross Training announced a price freeze on their Professional Development Online Training Program. Prices will remain unchanged from their 2011-2012 levels.
In addition to the price freeze, MindCross is also introducing multi-year agreements. These agreements allow schools to see additional savings of up to 10% while locking in their current tuition for up to three years.
"MindCross realizes that school budgets continue to be extremely tight", says Scott Hutton, Training Director for MindCross. "Our Professional Development Training for NJ Educators gives schools the ability to offer State mandated training at a fraction of the cost of classroom delivery. By freezing tuitions and allowing the multi-year option, we're giving schools the ability to plan their budgets and stretch their dollars."
The online training program contains five courses along with administrative and reporting capabilities. In addition to the bullying course, the program offers classes on cyberbullying, youth suicide prevention, alcohol and drug abuse, and child abuse and neglect. The program has proven to be very successful, both with the staff and the administrators. Several thousand students have taken the training and evaluation averages continue to be extremely high. Schools such as Carteret and Monmouth have used the program successfully for multiple years.
"We selected this program because it meets the state needs in getting our teachers trained on specific requirements. The courses can be accessed at any time of the day, so it is very flexible." states Kristine Christie of Carteret Public Schools
New Jersey school districts and schools looking to meet the State's requirement for the Anti-Bullying Act can learn more by visiting the MindCross website. They can also contact MindCross directly at 304.725.2617 for more information.
About MindCross
MindCross Training is a boutique provider of innovative learning solutions for all organizations large or small. MindCross customized offerings are focused on reducing the cost of training while maximizing results. MindCross focuses on building training solutions that engages the learner and promote educational success. MindCross has been helping clients implement successful training solutions for over 10 years. Additional information can be found at http://www.MindCross.com
###