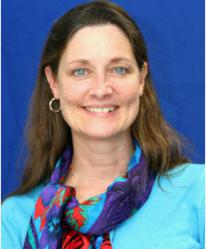 I'm excited about appearing on a program dedicated to helping families in this community,
Schenectady, NY (PRWEB) January 06, 2012
Maura Kastberg, Executive Director of Student Services at RSC Your College Prep Expert, is scheduled to appear on the television program Schenectady Today on Tuesday, January 10th at 10 a.m. She will be interviewed by host Ann Parillo during the program's second segment.
Ms. Kastberg, who has been working with high-school students for 15 years, will discuss steps students can take to prepare for the college and career of their choice, as well as provide an overview of RSC's Early Prep and Advanced Prep Programs.
"I'm excited about appearing on a program dedicated to helping families in this community," says Ms. Kastberg. "I'm looking forward to presenting ways students and parents can overcome the difficulties they face in preparing for college."
Schenectady Today can be seen on the following stations at the listed times:
Open Stage Media: Live Streaming
Channel 16: Wednesday at 10am & 6pm/Friday at 1am & 10am
Channel 18 (Bethlehem, NY): Wednesday at 2:30pm
Blip TV (online): Wednesday morning and archived for later viewing.
One week after filming, the program can be seen on Time Warner Cable in the following New York communities: Albany, Troy, Clifton Park, and Amsterdam. RSC will provide links to Ms. Kastberg's segment on Blip TV following the broadcast.
Schenectady Today with Ann Parillo is currently in its 14th season and has aired more than 700 episodes. The program runs Monday-Friday at 10am, covering issues of interest to Capital District residents. It is filmed in front of a live audience at the historic Proctor's Theater in downtown Schenectady and is available to more than 100,000 viewers.
RSC Your College Prep Expert prepares students for college and career through an original online program of college research, SAT & ACT prep, financial aid advice, and more. Founder Larry Schechter's time-tested program has helped tens of thousands of students reach their educational goals. To learn more about RSC's unique approach to college prep, visit CollegePrepExpert.com or get updates at Twitter.com/rsccollegeprep. RSC Rewards Student Commitment.
###