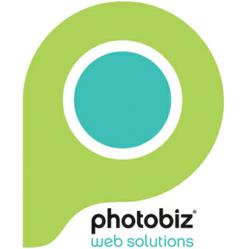 They incorporate state-of-the-art features at the leading edge of current blog technology.
Greensboro, NC (PRWEB) January 05, 2012
PhotoBiz Blog Sites can grow with any business, split into multiple product landing pages, have new design templates and layouts periodically to ensure new looks and styles, and best of all are easy to use.
Multiple templates, each with multiple layouts gives the user a high impact presentation with full HTML control to embed and customize everything. Each Blog Site has several fonts to choose from, can change the color everywhere and can even upload custom backgrounds.
The PhotoBiz Blog Sites are much more than just customized appearance. They incorporate state-of-the-art features at the leading edge of current blog technology. The user can easily create stunning posts on their blog with complete control and flexibility. PhotoBiz Blog Sites are built for total interaction with nearly all of the social media applications and tags can quickly be added.
On the other side of the blog equation fantastic security features are built into the comments with built-in spam filters and moderation controls. More Features that make the PhotoBiz Blog Sites the best in the Industry are customized widgets, smart tagging, extensive site searching and the best search engine features and support in the industry.
The PhotoBiz Team has been hard at work bringing our customers the best web solutions available. The new HTML5 E-commerce Store Sites have been getting rave reviews and winning awards throughout the industry, our innovative Client Proofing app has hit the itunes store by surprise with hundreds of downloads in just the last week and now our Blog Sites are gearing up to be one of hottest releases yet.
Stayed tuned for their release coming in January 2012. For more information about the new PhotoBiz Blog Sites or PhotoBiz.com visit http://www.PhotoBiz.com or visit us on Facebook at http://www.photobizfanclub.com.
# # #