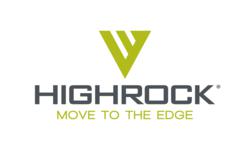 "We invite businesses of all types and sizes to join us on the cutting edge of marketing and advertising," said Daughtridge. "We've come a long way, but to tell you the truth, we're just getting started."
Hagerstown, MD (PRWEB) January 09, 2012
High Rock, a full-service marketing agency, is pleased to announce the expansion of its solutions and service offerings for 2012. In the coming year, High Rock's offerings include new areas of expertise, new technology and a new level of strategic partnership in marketing its clients effectively and successfully.
"When we started High Rock in 2005, our goal was to help businesses and organizations succeed in an ever-changing technology and media landscape," said Rich Daughtridge, High Rock Founder & President. "Over the years, we've built over two hundred websites, designed an incredible number of print pieces and produced some fantastic videos. And now, we have an incredibly talented staff with deep expertise in providing fully integrated strategic marketing, creative services, web development and video production."
High Rock believes that these core offerings that help lay the foundation for successful marketing and advertising, regardless of whether a business is large or small, for-profit or non-profit. As a boutique agency, High Rock is large enough to provide that range of expertise, but small enough to respond to client needs quickly and with excellence. The agency's clients routinely note that High Rock becomes an extension of their team, and is fully invested in their success.
Two core areas that are generating buzz among High Rock's audiences are its heightened strengths in strategic and creative marketing and digital development.
Strategic and Creative Marketing:
According to Dave Schleigh, High Rock's Founder and Creative Director, solid strategy drives creativity, and both are directly responsible for successful marketing tactics. "We start with a series of questions," noted Schleigh. "Who are we speaking to? What are we trying to communicate? Why should they believe us? Where can we place different campaign components for maximum visibility? When will the audience be most receptive to the message? And ultimately, how can we use our campaigns to convert prospects into customers for our clients?"
In 2012, High Rock is launching enhanced strategy and tactical plans, identity and image development, information architecture, social media and email, search engine marketing and optimization. Those strategies will bring design and message together to form the basis for stronger campaigns and collateral like print ads, trade show displays, website and email design, user interfaces, billboards, packaging, stationery, brochures, annual reports, newsletters and more.
Digital Development:
Given that virtually all of today's leading-edge marketing and advertising takes place online, High Rock's forward-looking approach to digital development – a hallmark of the agency's services since its inception – is more important than ever in helping clients reach their business goals. In addition to website and email programming and hosting, content management systems (CMS), mobile site development and e-commerce, High Rock is serving clients even more effectively with two complementary solutions: RightBrain and LeftBrain.
RightBrain is High Rock's proprietary CMS for custom websites, and it's considered to be at the forefront of the industry: great design coupled with unparalleled content management, search engine tools and seamless social media integration. "It gives us full web design freedom and flexibility," said Schleigh, "but also allows our clients to quickly and easily modify the content of all pages on their websites." RightBrain utilizes in-line editing to allow clients to make website changes as easily as navigating the website in a browser, and see them go live in real time.
LeftBrain is the small business, "microsite" alternative to the more expansive RightBrain. It affords High Rock's clients the benefit polished design and layout options, search engine tools, social media integration, an easy-to-use content management system and mobile compatibility. LeftBrain is the best tool for businesses that need a solid, professional website, but on a smaller budget.
2012 Marketing Summit:
High Rock holds an annual Marketing Summit to provide the community with additional marketing and advertising advice. The 2012 Marketing Summit will not only help educate attendees in current best practices for digital marketing (including SEO, social media, site design and development, mobile, etc.) and incorporating other channels like print and broadcast, but it will also offer strategies for determining how to allocate budgets towards various channels, based on a variety of factors. This year's Marketing Summit will take place on Friday, April 13, at Hagerstown Community College's NEW Kepler Theater, beginning at 8:00 am. The $79 fee includes a continental breakfast. Online registration will soon be available by visiting http://www.highrockstudios.com, so interested members of the community are encouraged to check the site for more details.
Looking Ahead:
In addition to its newly enhanced offerings, High Rock will continue to focus on stellar design and video production, as well as expanded mobile and video services. "We invite businesses of all types and sizes to join us on the cutting edge of marketing and advertising," said Daughtridge. "We've come a long way, but to tell you the truth, we're just getting started."
To learn more about High Rock, visit http://www.highrockstudios.com or call 301.791.1221.
###