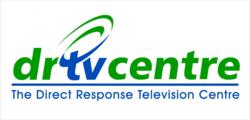 Because of the challenging economic climate more and more advertisers are discovering that DRTV can provide them with instant new customers at very modest cost
London, UK (PRWEB UK) 9 January 2012
The DRTV Centre, the leading UK specialist DRTV advertising agency reports record new business wins in 2011. A collectors' coin from the Westminster Collection commemorating April's Royal Wedding heads the DRTV acquisition list; other new DRTV clients include Buddies Pet Insurance, De Agostini (India), Live Butterfly Garden, Viking River Cruises, Vonage and WinWales.
The Westminster Collection is a leading distributor of collectable stamps and coins. By creating exclusive and limited edition pieces, The Westminster Collection has provided a way for many hundreds of thousands of collectors to own a piece of British history and heritage. A highlight of 2011 was the highly successful DRTV launch of the coin commemorating the wedding of Prince William and Kate Middleton. The use of DRTV advertising drove qualified traffic to the client's web site and call centre.
DRTV (Direct Response Television) includes any TV advertising that asks viewers to respond directly by phone, SMS (text) or web site visit. Most UK http://www.drtvcentre.com/showreel DRTV commercials __title__ ] are between 30 second and 60 seconds in length. 2012 will mark The DRTV Centre's 15th year as the UK specialist DRTV agency.
David Pearson, CEO of The DRTV Centre says: "Because of the challenging economic climate more and more advertisers are discovering that DRTV can provide them with instant new customers at very modest cost. More than 80% of all our DRTV enquiries are coming from advertisers who have never tried a DRTV agency before. One of the reasons why they choose us because we are the first and only UK advertising agency to concentrate solely on DRTV".
Buddies, based in Corby, Northants, specialises in pet insurance and providing owners with advice on all aspects of raising a healthy pet for 10 years. Buddies Pet Insurance claims to offer the best cover you need to protect your pet. The DRTV Centre was appointed to handle the launch of Buddies' first ever TV campaign, which began in January 2011.
De Agostini is the leading partwork publisher in the UK and is part of the international De Agostini group of companies with its head office in Milan. The group employs over 2000 people and publishes in 33 countries. The DRTV Centre was commissioned to produce DRTV commercials for the launch in India of an English language course, "English Interactive". The launch campaign began in July.
Insect Lore's Live Butterfly Garden is a kit through which children can marvel at the metamorphosis of a real, live butterfly. The DRTV Centre was appointed to adapt an existing US commercial for the UK market, aiming specifically at children. The UK DRTV media campaign ran between May and August.
Viking River Cruises operates the world's largest and leading fleet of deluxe passenger vessels built specifically for river cruising. Viking ships are Scandinavian in design, with open, airy interiors. Guests enjoy all the amenities they might expect in a fine hotel, plus expansive, panoramic views throughout. After testing DRTV at the start of 2011, Viking appointed The DRTV Centre to create and produce its DRTV advertising throughout the year.
Vonage is a leading provider of low-cost worldwide phone call services; there are currently 2.4 million subscribers. The Vonage World plan offers unlimited calling to more than 60 countries with popular features like call waiting, call forwarding and voicemail, for one low monthly rate. The DRTV Centre's first DRTV work for Vonage has been running since November.
WINWales was formed by a network of firms of solicitors who specialise in personal injury claims, with offices across Wales. WINWales' objective is to help people who live in Wales to win the right compensation for personal injuries which were someone else's fault. The DRTV Centre was appointed in January 2011 and the DRTV campaign began in Wales in February. It has been on air every month since then.
"The key characteristic which all these clients have in common", says David Pearson, "is the desire to recruit large numbers of new customers. DRTV costs are modest and viewers like responding via DRTV because it's quick and easy – no letters to write, just one phone call, text message or web visit gets everything under way".
For further information visit http://www.drtvcentre.com or call The DRTV Centre on 0800 180 4250.
###