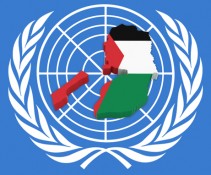 San Francisco, CA (PRWEB) January 06, 2012
On Tuesday, January 10, FORA.tv, the leading online destination for video programs from the world's best conferences and events, will broadcast the first debate of the Intelligence Squared U.S. (IQ2US) 2012 season. Hailed as America's premier debate series, Intelligence Squared U.S. will present five engaging events this spring and will kick of the season with a look at one of the world's most protracted political conflicts: the volatile relationship between Israel and Palestine, and specifically whether the U.N. should admit Palestine as a full member state. After 20 years of failed talks with Israel, can the recent plea by Palestinian President Mahmoud Abbas to the U.N. really serve as an effective way to create a two-state solution? Or is Palestine setting the peace process back by bypassing negotiations?
FORA.tv will live stream the debate from the NYU Skirball Center in New York starting at 6:45pm ET (3:45pm PT) on Tuesday, Jan. 10. The free live online event can be viewed at intelligencesquaredus.fora.tv. Following the live event, FORA.tv will offer the debate as a free on-demand program.
In support of the motion:
Mustafa Barghouthi, Former Palestinian National Authority Presidential Candidate
Daniel Levy, Former Israeli Government Negotiator & J Street Co-Founder
Against the motion:
Aaron David Miller, Former U.S. Mideast Negotiator, and advisor of Republican and Democratic Secretaries of State
Dore Gold, former Israel Ambassador to the United Nations
The Moderator: John Donvan is a correspondent for ABC News' "Nightline." In a career that spans more than two decades for ABC News, Donvan previously served as the Chief White House Correspondent, along with postings in Moscow, London, Jerusalem and Amman.
Throughout the spring FORA.tv will live stream four additional IQ2US debates, which will consider the government's role in managing obesity (2/7/12); whether China is better at capitalism than the U.S. (3/13/12); the impact of the Internet on politics (4/17/12); and if college football should be banned (5/8/12).
ABOUT FORA.tv
FORA.tv is the leading online destination for video programs from the world's best conferences and events. With more than 10,000 free and fee-based videos and its iPad "Conference Channel" app, FORA.tv has the web's largest collection of programs that feature the people, issues, and ideas changing the world. FORA.tv helps hundreds of organizations including the Aspen Institute, the Economist, the New York Public Library, and Wired expand the audience for their events. FORA.tv has been named a Top 50 Web Site by TIME, and a Top Education Site by The Telegraph. FORA.tv is funded by a select group of investors led by William R. Hearst III and is based in San Francisco. For more information, visit http://fora.tv.
ABOUT INTELLIGENCE SQUARED U.S. DEBATES (IQ2US)
Rethink your point of view with Intelligence Squared U.S. (IQ2US), Oxford-style debates live from New York City. Based on the highly successful debate program based in London, Intelligence Squared U.S. has presented over 50 debates on a wide range of provocative and timely topics. From global warming and the financial crisis, to Afghanistan/Pakistan and the death of mainstream media, Intelligence Squared U.S. brings together the world's leading authorities on the day's most important issues. Since its inception in 2006, the goals of The Intelligence Squared U.S. Foundation have been to provide a new forum for intelligent discussion, grounded in facts and informed by reasoned analysis; to transcend the toxically emotional and the reflexively ideological; and to encourage recognition that the opposing side has intellectually respectable views. Visit http://www.iq2us.org for more information.
# # #