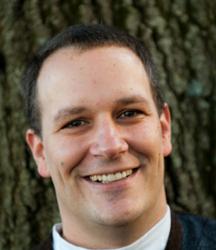 Farmingdale, NJ (PRWEB) January 06, 2012
Reflecting on his current appointment, Quentin says, "CRI needed a champion to work with the entire sales team to reshape the Partner Network and continue the impressive growth that CRI has seen in recent years. It is important that we ensure that dedicated CRI resources are available to our Partners. I want to help show our partners that there are two aspects of CRI – the one that still delivers advanced messaging and UC technical services, and the one that delivers critical virtualization services and solutions for real-time communications. Both are equally important, and equally capable of delivering enterprise-changing technology."
CRI (Communication Resources, Inc.) is the premier Unified Communications specialist.
For the past 20 years CRI has focused on the application side of communications providing cutting edge solutions to customers while offering exemplary service and unmatched results. CRI is a system integrator, a gold DevConnect partner for Avaya, certified VMware developer, and partners with IBM, Microsoft, and Citrix. CRI focuses on system integration for the entire Avaya Unified Communication Solutions product portfolio. CRI engineers are certified in the complete Avaya suite of products and they specialize in standard and non-standard implementation of Avaya Unified Communication applications including Citrix environments and VMware.
"I am extremely pleased and excited with my new role as Director of Partner Sales. Our industry, especially in the world of UC & Collaboration, is moving very quickly. My goal is to create a mutually beneficial Partner Network, empowering our partners to deliver the very best solutions to their customers. CRI will not only stay on the leading edge of technology but will also become the technology partner of choice," says Quentin.
Being progressive and innovative has always been a hallmark to the CRI story, giving a leading edge and a position of distinction within the industry. A recent example of CRI's ability to produce unconventional solutions is our latest solution: CRI Application Center, the App Center provides complete & automatic failover of Avaya applications while preserving all active calls, including voice/video & data. The Application Center is a market leading solution giving full control of the quality of communications. Another example is the Integrated Server, IS is 1st ever rapid deployment trial offer on a single virtual server that supports the Avaya Application Enablement Services (AES) along with the full suite of Avaya Unified Communication applications, including the Microsoft OCS or IBM Lotus Sametime Click-to-Communicate Integration. The development of both IS and Application Center were in direct response to customers' needs.
Technology has always been about being the best in class. CRI's innovation strategy and technological developments are leading the industry and we feel it is equally as important to create a Partner Network that is best in class. With Quentin's enthusiasm, commitment and industry experience he is well poised to lead the charge.
We congratulate Quentin and look forward to working with him as we continue define, shape and tell the future CRI story.
For more information about the company and our services, visit http://www.crinj.com
Media Contact:
Heidi E. Fulton
732-974-4371
heidi(dot)fulton(at)crinj(dot)com
# # #