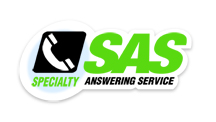 Philadelphia, Pennsylvania (PRWEB) January 06, 2012
Specialty Answering Service is launching a new service on January 20, 2012 geared towards helping business owners who are hearing impaired. The new service incorporates technology from live chat programs, similar to AOL Instant Messenger, to communicate messages to business owners who have difficulty hearing. Specialty Answering Service acts as a seamless translator facilitating smooth conversations between business owners and their customers, providing a live voice that the hearing impaired business owners themselves cannot.
"We initially developed the service because facilitating those with challenges is the right thing to do. After a bit of research, we soon discovered that over seventy million people in the world are deaf! We couldn't believe that a service we created on a whim could turn out to be such a useful tool. We really had no idea when we started this endeavor and are very proud to help the deaf community," said Cheryl Koskie, Customer Relations Manager, Specialty Answering Service.
Hearing impaired business owners are vouching for the benefits of the technology in growing their business. The service helps ensure clear communication with both current customers and potential clients, opening new doors for additional business.
"The service has been invaluable allowing members of my staff to interact without limitations," said Howard Gibbs, President, Wizard Payroll. Gibbs has been providing accounting and payroll processing services to members of the deaf community, and although he is skilled at communicating face‐to‐face with the hearing impaired, working with a well‐equipped service has saved both him and his clientele time and money.
Studies indicate not answering all business‐related incoming calls pushes potential clients towards competitors 75% of the time. Thus, Specialty Answering Service's technology helps hearing impaired business owners keep their company thriving.
Jennifer Houston, Owner, JDH Consulting also concurs, "The answering service has opened a world of opportunities that has expanded my businesses scope." Houston works with specially challenged employees by connecting specialists and programs to those with disabilities.
For more information about Specialty Answering Service please visit http://www.specialtyansweringservice.net.
About Specialty Answering Service
Specialty Answering Service is an answering service company headquartered in Philadelphia that works with business owners across the United States and internationally. Founded in 1985 by Emily Cardin, Specialty Answering Service offers customized call answering services ranging from customer care, appointment scheduling, secretary and telemarketing services to web call services, hotline services, order taking and processing services and help desk services to businesses and professionals including. physicians, contractors, realtors, plumbers, property management firms, e‐commerce businesses, taxi businesses, funeral homes, locksmiths, and emergency elevator services.
About Wizard Payroll
Wizard Payroll provides outsourced payroll services to companies of all sizes, located across the country. They develop customized payroll services for each client ranging from payroll taxes, direct deposit and wage garnishments to paycheck printing and new hire reporting.
About JDH Consulting:
JDH Consulting Group is a home based startup company that helps individuals with disabilities find resources to aid them with their challenges. JDH works hand in hand with charities, government agencies and religious organizations to reach out to the community to provide services appropriate to those in need. These services may also include educational opportunities and vocational training.