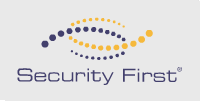 Sarasota, FL (PRWEB) January 10, 2012
Security First Corp, developer of SecureParser® and the SPx family of data security and high availability products, recently selected xByte Technologies as a KEY IT equipment vendor. With this new business relationship, xByte provides Security First with a full range of enterprise level servers, storage options and parts.
Bill Goodwin, VP of Operations for Security First Corp. says, "We considered our options, but response time from the manufacturers were weeks away - too long for our needs. We wanted Dell servers delivered quickly - the next day. There was an urgent requirement to set up and test secure mail systems. With xByte we get next day service and are up and running in no time."
For most of the company's history, xByte dealt exclusively with Dell Poweredge servers and parts, but the company launched its IBM division in October 2011. This new service area allows xByte to offer an even larger range of servers and parts to expand its customer base while at the same time maintaining its excellent delivery system. xByte delivers equipment within 24-hours of order placement.
This fast delivery is essential in the ever-evolving world of IT infrastructures that so many businesses depend on. Security First and other companies rely on xByte to supply the necessary IT equipment in a very short period of time. For over 10 years the management and employees at xByte have provided a huge supply and variety of servers, parts, storage disks and tapes, all at great prices.
"We easily saved over $20k in material costs," reports Mr. Goodwin of Security First Corp.
The attractive prices also set xByte apart from other resellers. xByte Technologies is the choice for top companies that need new servers or parts quickly, and can't afford to wait weeks or even days. Many companies, after using other vendors, discover that xByte offers the best delivery times and the best prices for IT equipment. This unique added value is one reason xByte Technologies is growing at such a rapid pace.
About xByte Technologies
xByte Technologies is a premier provider of information technology solutions for businesses and other organizations. With a history of providing quality service for nearly ten years, xByte focuses on reselling quality IT equipment including servers, storage and parts for top manufacturers Dell and IBM. The company is able to offer affordability and speed to its clients as it has more than 100,000 parts and servers in stock, enabling it to deliver orders in less than 24 hours. For more information about xByte Technologies, please visit the website at http://www.xbyte.com
About Security First Corp.
Security First is an emerging industry leader in information assurance including data security, privacy, integrity, and high availability. Security First's science discovery and patented lead technology SecureParser® Cryptographic Splitting is transformational software and meets even the most stringent security requirements of military organizations, government agencies, and commercial enterprises. By replacing disparate bolt-on perimeter technologies with a single data-centric solution that can be applied to any digitized information, SecureParser ensures the confidentiality, integrity, and continuous availability of data-at-rest and data–in-motion while providing a platform for secure information sharing. Because it is woven directly into the fabric of the data, SecureParser protection remains with data for its entire lifetime. For more information, visit http://www.securityfirstcorp.com.
###