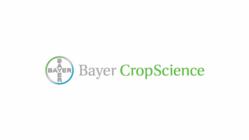 A robust variety lineup will meet grower needs across the Cotton Belt.
Lubbock, Texas (PRWEB) January 05, 2012
Bayer CropScience has advanced one FiberMax® and one Stoneville® cotton seed variety to join a robust product lineup available to farmers across the Cotton Belt in 2012.
The new varieties, FM 1944GLB2 and ST 5445LLB2, continue to raise the bar in yield and quality, and both varieties will help farmers control glyphosate-resistant weeds. In addition to wide agronomic adaptability across the Cotton Belt, these varieties include Bayer proprietary technology – GlyTol® glyphosate-tolerant technology that was launched in 2011 and LibertyLink® trait technology that confers full tolerance to Liberty® herbicide.
"We are extremely pleased with what we've seen from FM 1944GLB2 and ST 5445LLB2," said Jeff Brehmer, U.S. marketing manager for FiberMax and Stoneville. "In 2011 Bayer introduced the first-ever multiple herbicide resistant cotton variety with FM 2989GLB2. With the 2012 advancement of FM 1944GLB2, farmers in the the Southwest and Eastern United States will now have a variety that will give them the most advanced trait technology available on the market today. No other cotton seed company can offer this trait technology.
"The first Stoneville variety with LibertyLink technology, ST 4145LLB2, was launched in 2011," Brehmer continued. "Cotton farmers from the Mid-Atlantic to the Mid-South have been extremely pleased with the variety performance and yields. ST 5445LLB2 will give them a second option with LibertyLink technology both in areas with glyphosate resistance and where farmers want to rotate herbicides to increase diversity on their farms."
Profitability is decreased exponentially when resistant pigweed has to be hand-pulled after failed herbicide applications. Farmers must diversify their trait technology to be able to produce a cotton crop profitably. According to Brehmer, the use of glyphosate in all major row crops in 2010 was 275 million treated acres. Farmers who switch to another herbicide-tolerant trait like LibertyLink allow for the use of a different chemical mode of action with Ignite herbicide, which puts them ahead of the weed pressure.
ST 5445LLB2 is a high-yielding LibertyLink Bollgard® II variety that has similar variety characteristics to ST 5458B2F and is a mid-maturing variety. It has a wide geographic adaptation and high yield potential. This variety is an excellent candidate for weed resistance areas.
"We now have an early-maturing Stoneville LibertyLink variety in ST 4145LLB2 and a mid-maturing variety with ST 5445LLB2," Brehmer said. "These varieties will work together to help farmers meeh their on-farm needs."
FM 1944GLB2 is the first GlyTol LibertyLink Bollgard II stacked variety with adaptation to the Eastern region of the Cotton Belt. The variety also has a strong Southwest fit. While FM 1944GLB2 is similar to FM 1740B2F, which is a proven performer in the East, it has a slightly later maturity along with improved yield potential and fiber quality.
"FM 1740B2F is a strong variety and continues to work well for farmers across the Cotton Belt," Brehmer added. "And it's exciting to bring a variety like FM 1944GLB2 to the farmer," Brehmer added. "FM 1944GLB2 allows the farmer to spray Liberty over the top, has improved fiber quality and equal to or better yield than FM 1740B2F."
These varieties have been trialed broadly in large and small plot work with strong results, including in Bayer CropScience Cotton Agronomic Performance (CAP) Trials, which are managed locally by farmers using their management practices, for real-world results.
For more information on how these and other FiberMax and Stoneville Cotton Seed varieties can work on your farm, contact your regional agronomist and use the Variety Selector Tool. Also visit http://www.fibermax.com and http://www.stoneville.com, talk to your local Bayer CropScience representative or call 1-866-99-BAYER (1-866-992-2937).
Additional Resources:

About Bayer CropScience
Bayer is a global enterprise with core competencies in the fields of health care, nutrition and high-tech materials. Bayer CropScience, a subgroup of Bayer AG with annual sales of EUR 6.830 billion (2010), is one of the world's leading innovative crop science companies in the areas of crop protection, non-agricultural pest control, seeds and traits. The company offers an outstanding range of products and extensive service backup for modern, sustainable agriculture and for non-agricultural applications. Bayer CropScience has a global workforce of 20,700 and is represented in more than 120 countries. This and further news is available at: http://www.press.bayercropscience.com.
Forward-looking statement
This news release may contain forward-looking statements based on current assumptions and forecasts made by Bayer Group or subgroup management. Various known and unknown risks, uncertainties and other factors could lead to material differences between the actual future results, financial situation, development or performance of the company and the estimates given here. These factors include those discussed in Bayer's public reports, which are available on the Bayer website at http://www.bayer.com. The company assumes no liability whatsoever to update these forward-looking statements or to conform them to future events or developments.
Bayer CropScience LP, 2 T.W. Alexander Drive, Research Triangle Park, NC 27709. Always read and follow label instructions. Bayer, the Bayer Cross, Ignite, Liberty, LibertyLink, Stoneville, and FiberMax are registered trademarks of Bayer. Bollgard II and Roundup Ready are trademarks of Monsanto Technology LLC. Liberty is not registered in all states. For additional product information call toll-free 1-866-99-BAYER (1-866-992-2937) or visit our website at http://www.BayerCropScience.us
For more information, contact:
Jeff Brehmer
Bayer CropScience
Tel. (806) 765-8844
jeff(dot)brehmer(at)bayer(dot)com
Drew Harris
Rhea + Kaiser
Tel. (901) 619-5566
Dharris(at)rkconnect(dot)com
BIO1011FIBMAX0027-R00
USA-BCS-2012-0004
###