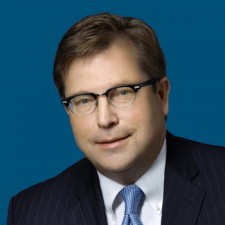 Whatever flexibility OSHA procedures afford to complainants in the administrative process benefits not only the complainants but also the public at large, who have a strong interest in the timely reporting of fraud.
Washington, DC (PRWEB) January 05, 2012
In a written comment to the Occupational Safety and Health Administration ("OSHA"), attorney David J. Marshall, from the whistleblower law firm of Katz, Marshall & Banks in Washington, DC, strongly urged OSHA to implement its proposed rule strengthening employee protections under the Sarbanes-Oxley Act of 2002 ("SOX"). Marshall's comments were directed to Dr. David Michaels, Assistant Secretary for OSHA at the Department of Labor ("DOL"), regarding OSHA's interim final rule related to Procedures for the Handling of Retaliation Complaints Under Section 806 of the Sarbanes-Oxley Act of 2002, as amended. While in large part the rule simply effectuates the changes made by the Dodd-Frank Wall Street Reform and Consumer Protection Act of 2010, and are rather modest in scope, Marshall wrote in support of some of the positive changes that will most help protect whistleblowers.
Some lawyers representing corporate interests, however, have criticized the interim rule as going beyond merely implementing the changes to SOX made by the Dodd-Frank Act, and instead furthering an employee-friendly agenda. One recent article reported a management-side concern that the interim rule "will make pursuing a SOX whistleblower claim far less daunting." Ben James, OSHA Changes To SOX Whistleblower Regs Go Too Far: Attys, LAW360 (Nov. 10, 2010). As Marshall wrote to OSHA, however, "if the purpose of SOX whistleblower protections is to encourage and facilitate the timely reporting of financial fraud that can cause tremendous harm to the public good, the administrative process should be as accessible as possible. There is no good reason to make the prospect of blowing the whistle on one's employer more daunting."
Some critics of the proposed rule have also complained that allowing OSHA to put oral complaints into written form inappropriately expands OSHA's role from independently reviewing a whistleblower's complaint to developing and authoring it. Marshall argues in response that making it clear that OSHA can accept oral complaints is more accurately described as a clarification than as an amendment to existing procedures. "OSHA has historically had a duty to investigate and supplement complaints filed by employees under the various whistleblower laws the agency administers. Thus, in practice, the interim rule's amendment regarding oral complaints changes very little in how OSHA has been operating for some years." Furthermore, adds Marshall, "whatever flexibility OSHA procedures afford to complainants in the administrative process benefits not only the complainants but also the public at large, who have a strong interest in the timely reporting of fraud. Millions of people have lost billions of dollars in assets in recent years as a result of fraud committed by Enron, Bernard Madoff, and more recently MF Global Holdings Ltd. Preventing such fraud is the overriding purpose of the whistleblower provisions that Congress included in the Sarbanes-Oxley and Dodd-Frank Acts."
In his public comment letter, Marshall also argued in favor of OSHA's decision to remove a statement from Section 1980.105(a)(1) "that reinstatement would not be appropriate where the respondent establishes that the complainant is a security risk." The new rule explains that a determination of whether reinstatement is appropriate should be based on the facts of each particular case. Marshall states that while opponents might point to instances of federal courts declining to enforce preliminary orders of reinstatement, no court has held that it lacks jurisdiction to enforce them. In fact, of the judges who have confronted the question, many appear to believe, as OSHA does, that the courts do have the power to enforce preliminary reinstatement orders. Additionally, from a public policy standpoint, preliminary reinstatement protects a number of important values; it should be ordered and enforced unless the respondent is able to make a credible and persuasive showing that these values are outweighed by security or other concerns.
Marshall concluded his comments to OSHA by stating: "These amendments help to promote early reporting and protect whistleblowers, which, in turn, increases the likelihood that significant issues of fraud will be discovered and rectified before damage is passed on to innocent shareholders or the general public."
###